Our Commitment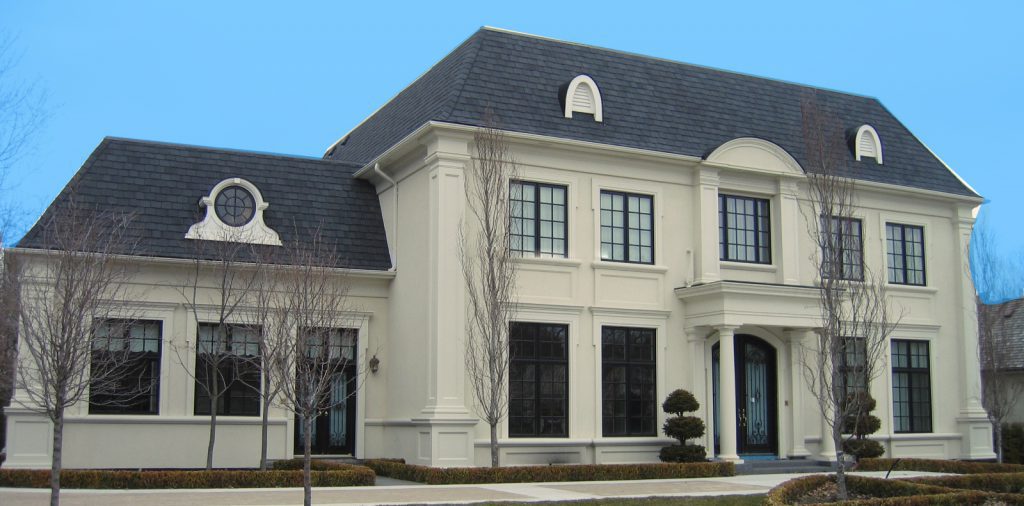 Sky Stucco System
Sky Stucco Systems Is a reliable installer of EIFS exterior stucco, architectural mouldings, foundation parging and repair in Toronto, GTA and all over Ontario.
There are a variety of Stucco services in Mississauga but what set us apart is the quality, truest and exceptional customer satisfaction. As a Toronto stucco contractor, who is serving Mississauga, Milton, Markham, Oakville, Brampton and Toronto GTA we are willing and available to answer all your queries. We are happy and available to give you a free quotation for your next or current Exterior renovation or home repair project.
More About Sky Stucco System:
Exterior stucco system is a multi-layered EIFS that is used on both commercial buildings and homes. We do new installations and as well exterior stucco Repair. When we talk about Exterior Renovation, a very important part is to consider getting foundation repair or parging around the house and stucco walk out basement, especially over the years since the time the house is build. It can become soft and peeling off which cracks can appear, Parging and stucco that's what we do. When we install exterior insulated finish system, it provides an extra R-Value to your home exterior renovation increasing the capabilities of superior energy efficiency and reduces moisture penetration.
In the Toronto (GTA) community, energy efficiency is becoming an increasingly important social and economic requirement, and the EIFS systems can be an effective home energy-saving alternative and nearly maintenance-free.
Our Process
With Sky Stucco Systems, every stucco project begins with a free initial consultation where we work with you to understand your needs, expectations, goals, and budget. Once we've sussed out the best and most appropriate solution to meet your needs our team of stucco experts will draw up a statement of work and a project plan including an estimated timeline with project milestones. Once the project plan is signed off we will get to work and our team works tirelessly and meticulously to ensure that all of our commitments are met and done so with an absolute minimum of inconvenience.
"Upon completion of the project, you can count on our ongoing support."
Our Commitment
We take great pride in every stucco project that we undertake and we're not afraid to stand behind our work. We use only the best and most reliable materials on our jobs and therefore we confidently provide a 5 year warranty period on all of our work including all labor and materials.