Ceramic vs. porcelain: Is this a battle between two very distinct materials, or is it just a battle of semantics?
Porcelain & ceramic are commonly referred to be the same item by the general public and thats the fact, however. Ceramic or porcelain tiles are used for the same purposes, put in the same manner, and have essentially the same advantages and disadvantages as flooring and wall surface material. This is comprehensible. Despite this, tile store salesmen often say that porcelain is superior to other materials, perhaps to explain the greater price of porcelain and its status as a high-end product. Ceramic vs. porcelain tile: Is there a genuine difference?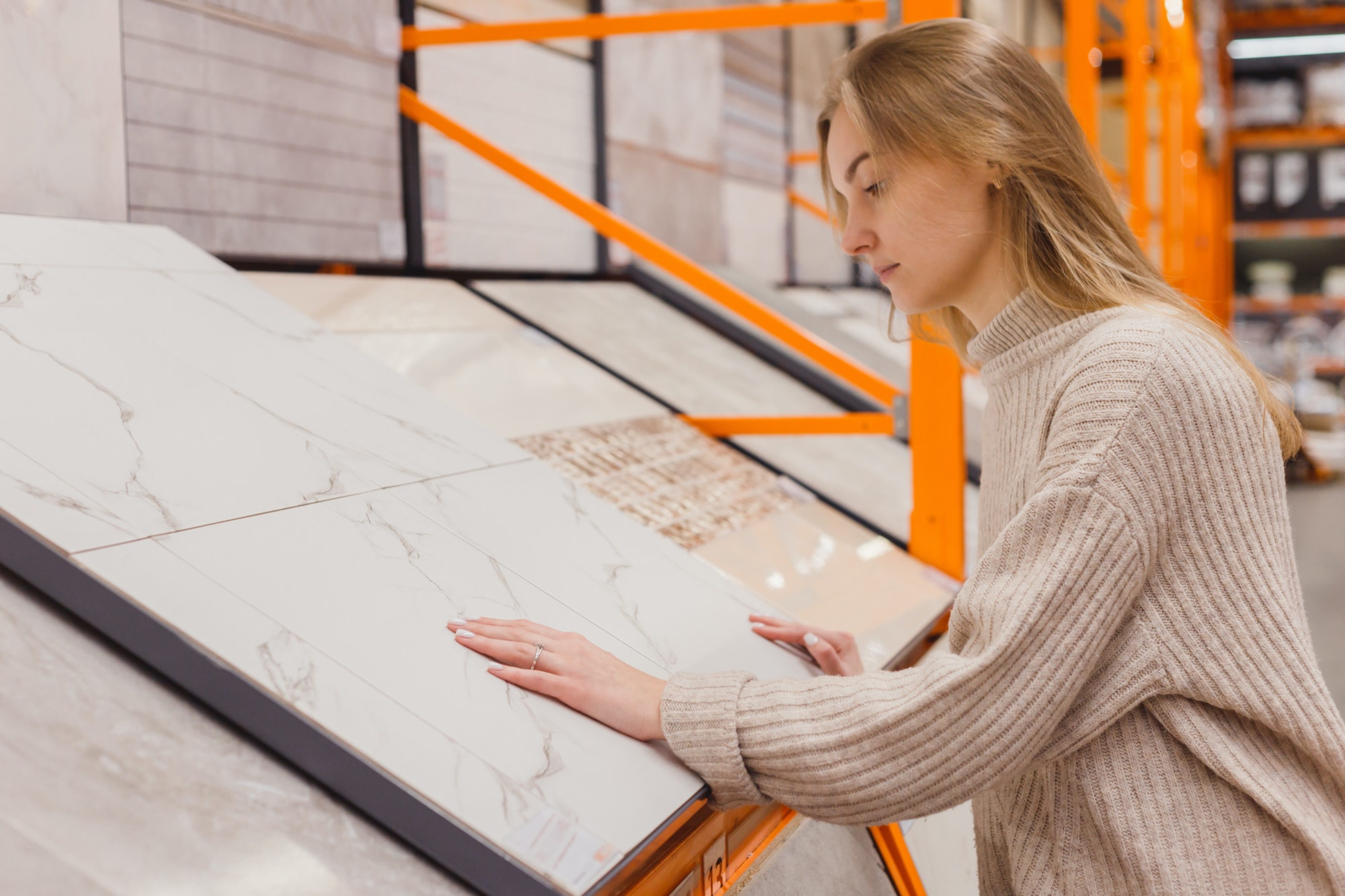 Generally speaking, ceramic tiles encompass any stiff tiles fashioned from natural mixed clays & hardened by fire. Porcelain & ceramic tile fall into this wider group. However, porcelain tiles have its own category in the current tile market because they have a set of requirements.
Major Differences between Porcelain Tile vs Ceramic Tile
To determine whether a tile is porcelain and ceramic, the Tile Council from North America relies on a set of carefully regulated water absorption parameters, which are determined by the industry association. Surface glazing of ceramic and porcelain tile blends them together, making it difficult to tell one from the other.
Porcelain Floor and Wall Tile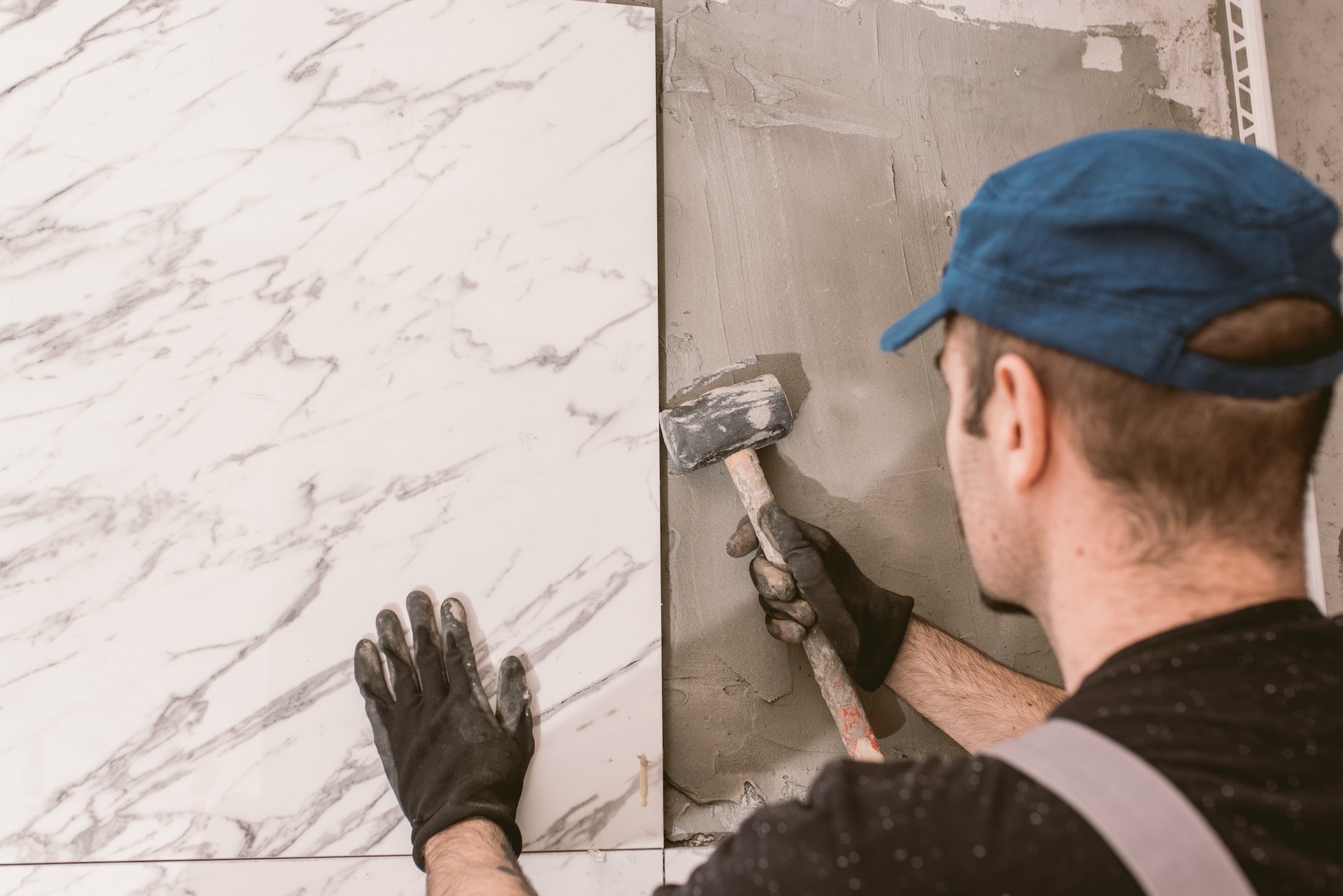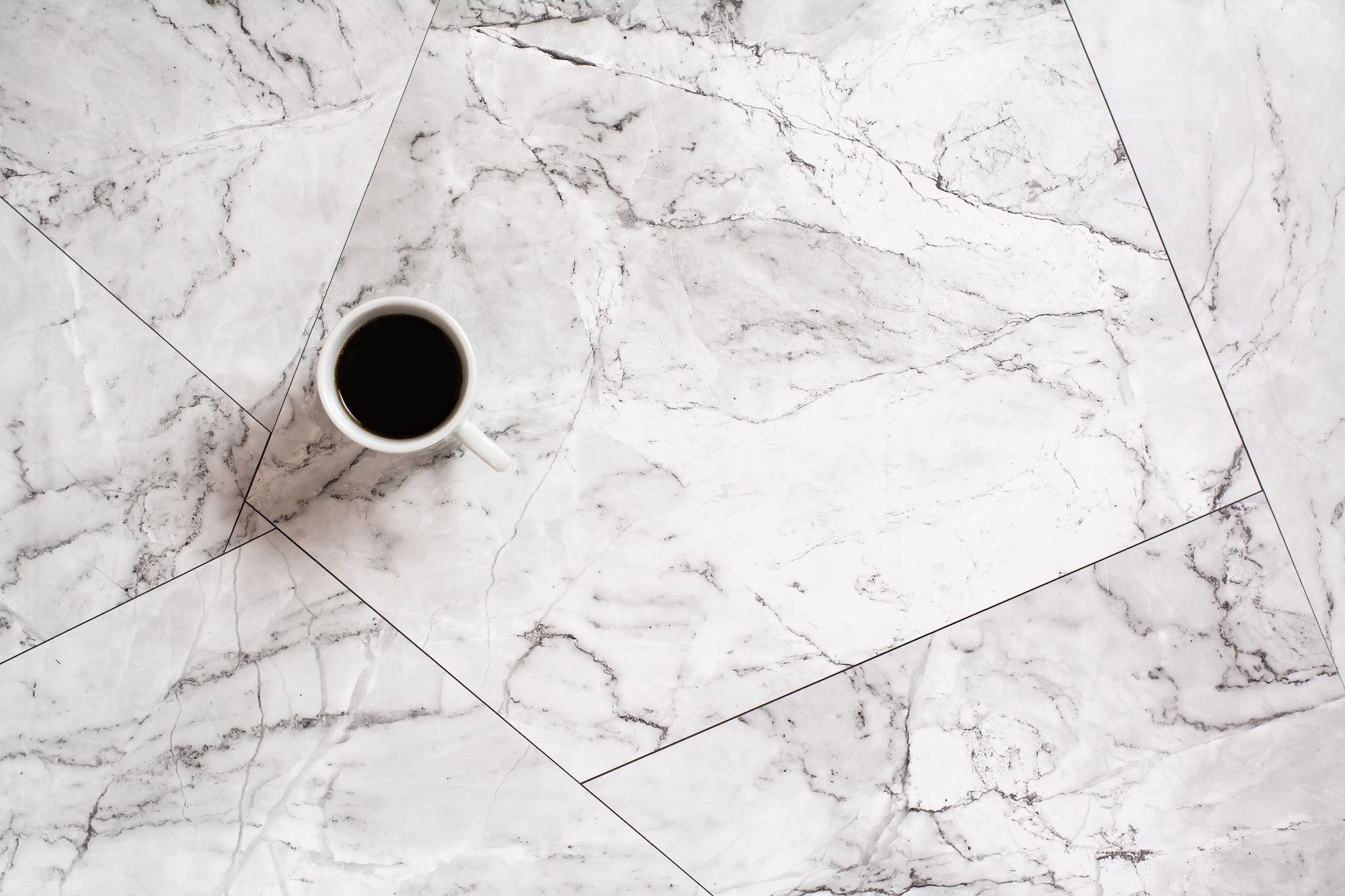 Porcelain Vs Ceramic Tiles
American Societies for Testing & Materials (ASTM) standard C373.2 defines porcelain tile as having a water absorptions rate of less than 0.5%
In order to test this, one must first weigh the fired tile, then boil it for five hours, and then leave it in a water bath for 24 hours to see how it changes. After that, it's put back on the scales for a second time. Porcelain tile is defined as having a water absorption rate of less than 1/2 of one percent.
Because of its finer and purer texture than other ceramic clays, the kaolin clay combination required to create this density is necessary. In most cases, quartz and feldspar make up a significant portion of the composition. Between 2,200 and 2,500 degrees Fahrenheit, the temperature of a porcelain tile's firing chamber. Porcelain is a thick, fine-grained, smooth tile that is more water-resistant than typical ceramic tile. To the buyer, this is enough information.
While some ceramic tiles are left unglazed, most porcelain tiles have a covering of liquified glass applied to the surface. Porcelain tile is often more water-resistant than ceramic tile because of its higher porosity.
Decorative Ceramic Tile
Some of the chemicals used in porcelain clays are not present in ceramic tiles, which are made with a coarser clay. Ceramic tile is typically kiln-fired at temperatures of 1,650 degrees Fahrenheit or less. Porcelain tile is more resistant to water penetration than ceramic tile, although the difference is negligible if the ceramic tiles have been coated with sealant.
Appearance
It's possible to confuse ceramic tile with porcelain since both have a glazed surface finish.
Porcelain Floor and Wall Tile
It's possible to make porcelain tile seem like a variety of various materials thanks to recent advancements in the field of porcelain tile manufacturing. Porcelain tiles, on the other hand, are capable of emulating actual stone, such as marble, or even wood grain, with remarkable accuracy. Porcelain tile has the beauty of wood without the water damage that wood is susceptible to.
Decorative Ceramic Tile
While porcelain tiles may mimic the look of wood or real stone with wood grain or veining, most ceramic tile is a single color.
Porcelain Tile is the best option for appearance.
In terms of beauty, porcelain tile has a significant advantage over genuine stone and wood since it is available in a wide range of colors and designs.
Porcelain Tile vs Ceramic Tile Resistant to Heat and Water
Ceramic and porcelain are both excellent heat-resistant materials, and they are often used as worktops.
Porcelain Floor and Wall Tile
In moderate regions, porcelain tile is a better option than ceramic tile because it is denser, heavier, & much more resistant to water than ceramic tile. Because of its great heat resistance, a porcelain tile is an ideal option for countertops.
Decorative Ceramic Tile
However, glazed ceramic tiles are less sensitive to moisture intrusion than unglazed ceramic tiles. A ceramic tile is a wonderful option for counters because it is very resistant to heat.
Water & heat resistance is two important factors to consider while choosing tile.
Generaly speaking, porcelain may be used outside in moderate temperatures because of its somewhat superior water resistance. It is typically discouraged from using ceramic tile outside in any setting.
Porcelain Floor and Wall Tile
Using a moderate water-soap solution, damp-mop porcelain tile to remove dirt and debris. Stains and mildew may build up in the cement grout between tiles if it isn't regularly sealed.
Decorative Ceramic Tile
Ceramic tile requires the same maintenance and cleaning as ceramic tile, including regular damp-mopping and grout joint sealing.
Tied for the top spot in terms of cleaning and care:
Tiles made of porcelain or ceramic must be cleaned and cared for in the same way.
Porcelain Tile vs Ceramic Tile: Maintenance and Reliability
Porcelain Floor and Wall Tile
Porcelain clay is denser than ceramic clays, making them less porous. Porcelain tile is more resistant to moisture than ceramic tile because of this. Compared to ceramic tile, it is regarded as more durable and suitable for heavy use because of its overall composition. It's practically impossible to tell whether a porcelain tile has been chipped since the color extends all the way through. Porcelain requires simply periodic sealings of the grout line for maintenance.
Decorative Ceramic Tile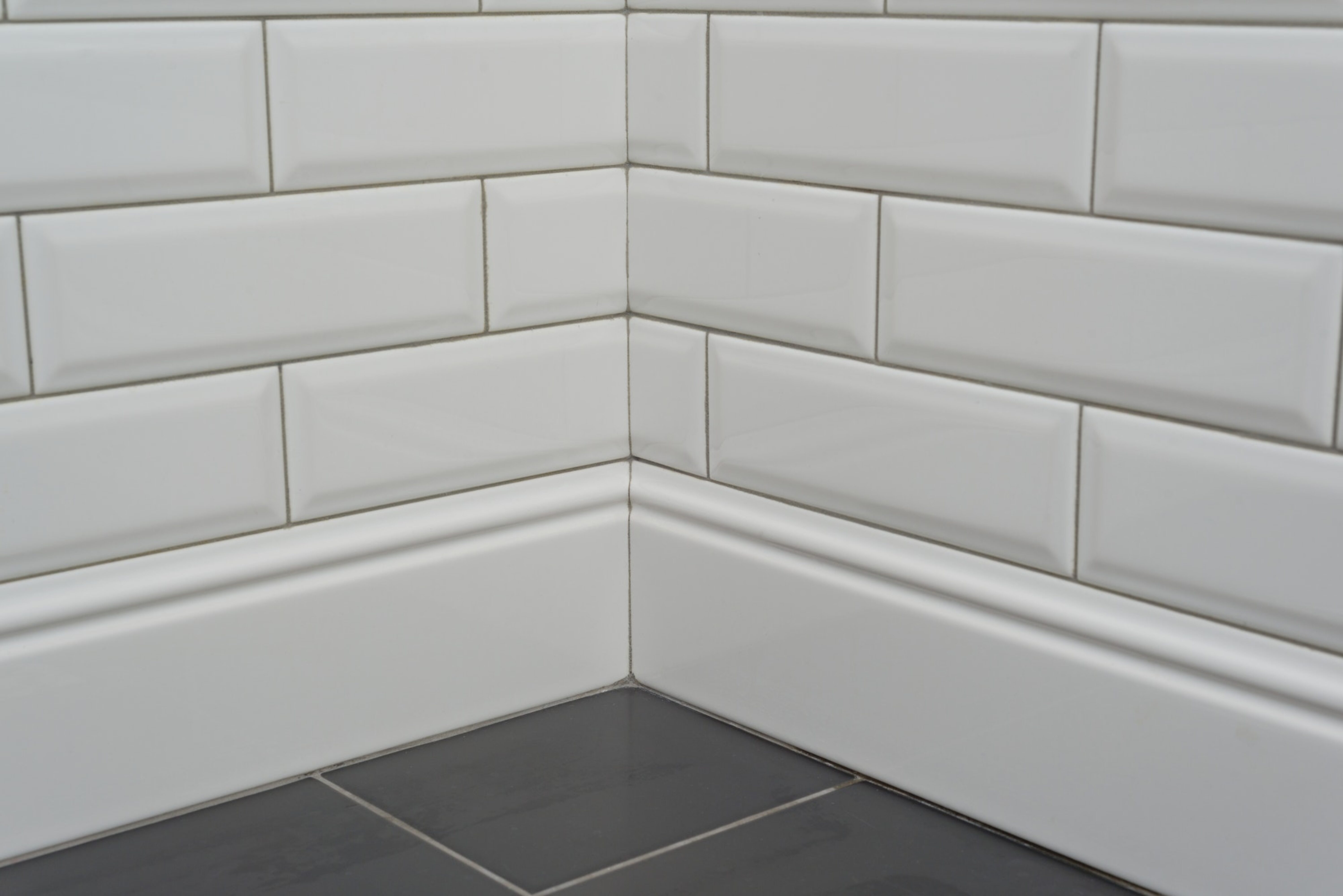 This implies that when you break a ceramic tile, you'll be able to see the color underlying the top glaze. Ceramic tiles are more susceptible to cracking & breaking because the clays used to make ceramic tiles are less thick than those used to make porcelain tiles. In addition to sealing the grout lines, unglazed ceramic tile may need sealers to be put all over the tile surface.
In terms of durability and ease of care, porcelain tile is the best option.
Porcelain tiles are tougher and more lasting since they are made of a harder substance with a consistent hue throughout.
Installation
Both kinds of tiles may be set up in the same way. A mortar-based narrow adhesive is used to secure tiles to a cement board underlayment. Once the tile is in place, mortar-based grout is used to fill in the gaps between them. This grout is then cured and sealed to prevent water from getting in. Ceramic tile & porcelain tiles are handled somewhat differently because of their various densities, which affect how they are handled.
Porcelain Floor and Wall Tile
In order to cut porcelain tile, an expert tile-setter may need to use his or her hands. Porcelain tile can be cut using a wet tile saw, whereas ceramic tile can be cut with a cheap snap cutter.
Decorative Ceramic Tile
This means that despite the fact that ceramic is less thick than porcelain (and hence less durable), cutting it is a far more straightforward process for do-it-yourselfers than cutting porcelain.
Installing Ceramic Tile Is the Best Option
Ceramic tile is a softer substance that is simpler to cut, making it easier to install than other types of tile.
Cost
The Porcelain Floor and Wall Tile
In comparison to ceramic tiles, porcelain is more costly to produce and so has a higher sale price. dolor At three per square foot, porcelain tiles are the most affordable option.
Decorative Ceramic Tile
Ceramic tile is inexpensive than porcelain tile when all other things are equal. On average, ceramic tile costs 60 – 80 percent less than porcelain tile. From $0.50 per square foot to $35 per square foot, the price of ceramics varies widely.
Ceramic Tile is the most cost-effective option.
Ceramic tile is less costly than most porcelain tile as a broad category. However, the price range for these two kinds of tiles is very wide. Ceramic and porcelain tiles of the greatest quality tend to cost around the same as the most expensive designs.
Lifespan
Ceramic or porcelain tiles may last for decades if they are properly maintained.
Porcelain Floor and Wall Tile
While porcelain tile is more durable than ceramic tile, its hardness makes it more vulnerable to structural movement in a structure, which may cause it to break.
Decorative Ceramic Tile
Depending on how well the grout is kept and sealed, a ceramic tiles floor may endure 75 to 100 years. However, despite the fact that it is softer and wears more quickly than porcelain tile, it is also more prone to breaking owing to structural displacement.
Tied has the longest life expectancy.
Both materials have the potential to be long-lasting if properly cared for.
The End of the Story
Ceramic tile and porcelain tile each have their advantages and disadvantages. Both are construction materials that may be used for flooring, wall covering, and countertop surfaces in the same way. Your decision of ceramic and porcelain tile essentially comes down to what kind of tile you like most aesthetically.
The Best-known Brands
Porcelain tiles are often sold by the same firms that make ceramic tiles. The following are some well-known names in the industry:
Marrazzi: In the United States, Marrazzi goods may be found in big-box home improvement stores like Lowe's and Home Depot.
Daltile: Daltile is a high-end maker of ceramic or porcelain tiles that sells them in specialist tile shops as well as in Daltile's own showrooms, which are owned by the flooring giant Mohawk.
American tile: There is a wide range of ceramic or porcelain tiles available from AmericanTile, from small mosaic sheets to large floor tiles. There are a number of reasonably priced solutions out there.
American Olean: US-based American Olean offers ceramic or porcelain tile via specialist stores and flooring contractors, but it also sells to the general public through its website.
Many of the big flooring companies like Shaw and Armstrong also carry porcelain & ceramic tiles.