When entering into the world of Exterior Insulated Finish Systems (EIFS) it is very easy to get disturbed and lose sight of what you are looking for.
The Exterior Insulated Finish System is a non-load bearing exterior wall cladding system that's used on both commercial and residential buildings. It gives exterior walls all the components you will need for your building project.
The multiple benefits of the EIFS have made it grow exponentially for the past two decades with architects, builders, and homeowners. Many people tag the "EIFS" as a "Synthetic Stucco" which is having no significant difference from the traditional stucco than you could think of. Building your own house in Canada is a great feeling but finding the perfect materials comes with many considerations. To alleviate some of the stress we have compiled a list of the most important factors to consider when choosing synthetic stucco.
You can hack significant time and cost for maintenance when you build your house with the right materials. There is a low level of spending to maintain synthetic stucco after installing it because of its hardness to be dirty, mold, or mildew. Also, EIFS resist fading, chalking, and yellowing due to its 100% acrylic binder. EIFS is highly lasting making it hard for stucco, brick, and concrete exteriors to stay in the competition. It has crack friction due to its flexible design, enabling them to withstand expansion and contraction rightful to temperature change.
Periodical cleaning will always help you maintain the original appearance unlike other types of construction. Don't forget to contact a professional for all your maintenance. Your building will look new and vibrant with years to come when these things are done right. Remember an ounce of prevention is worth a pound of cure. It's better and easier to stop a problem from occurring than to stop or correct it after it has begun.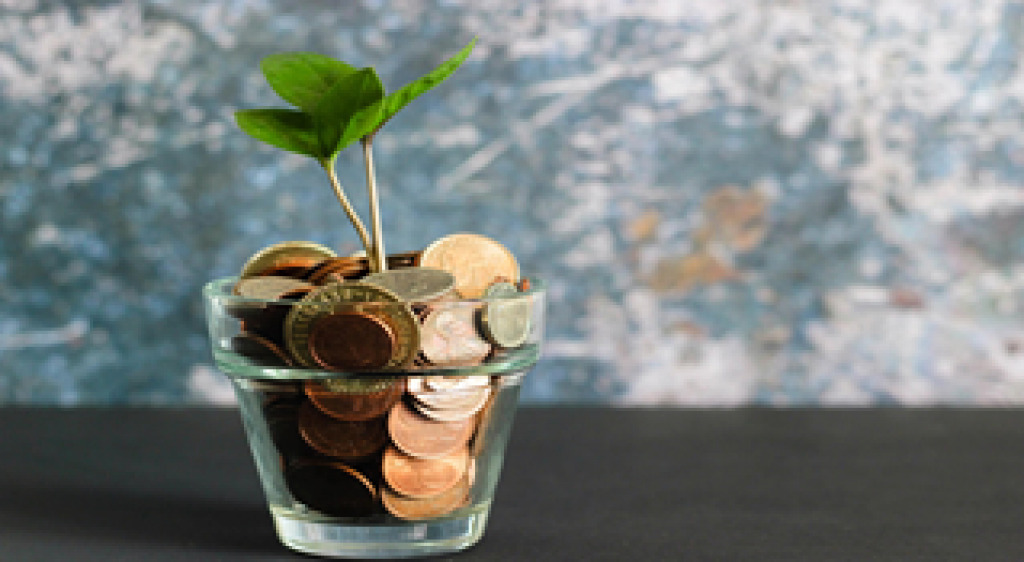 Picture taken by Micheile Henderson
Exterior insulated finish systems have different design options.
There is an adage that says "you don't get a second chance to make a first impression" The exterior of your building is the first thing everyone looks up to that's why it is very necessary to use the right materials. EIFS offers unlimited creativity. It goes beyond the traditional stucco and bricks. The system comes in a full range of colors, textures, and effects. Rightful to the flexibility of the material, it can be put together to look like stone or traditional stucco. The best part of the synthetic stucco is that you can be cost-efficient by creating it to suit other forms of construction that would have been expensive. The answer here is to work with a good applicator who can do exactly what you are looking for.
There are so many buildings in Canada around the cities of Ontario (Mississauga, Milton, Markham, Ottawa, Kingston, Oakville, Brampton, and Toronto GTA with similar designs but your applicator should be able to accomplish what you requested and bring your vision to life. How well do you want it to suit your specification? You can contact us for your free quote based on your specification.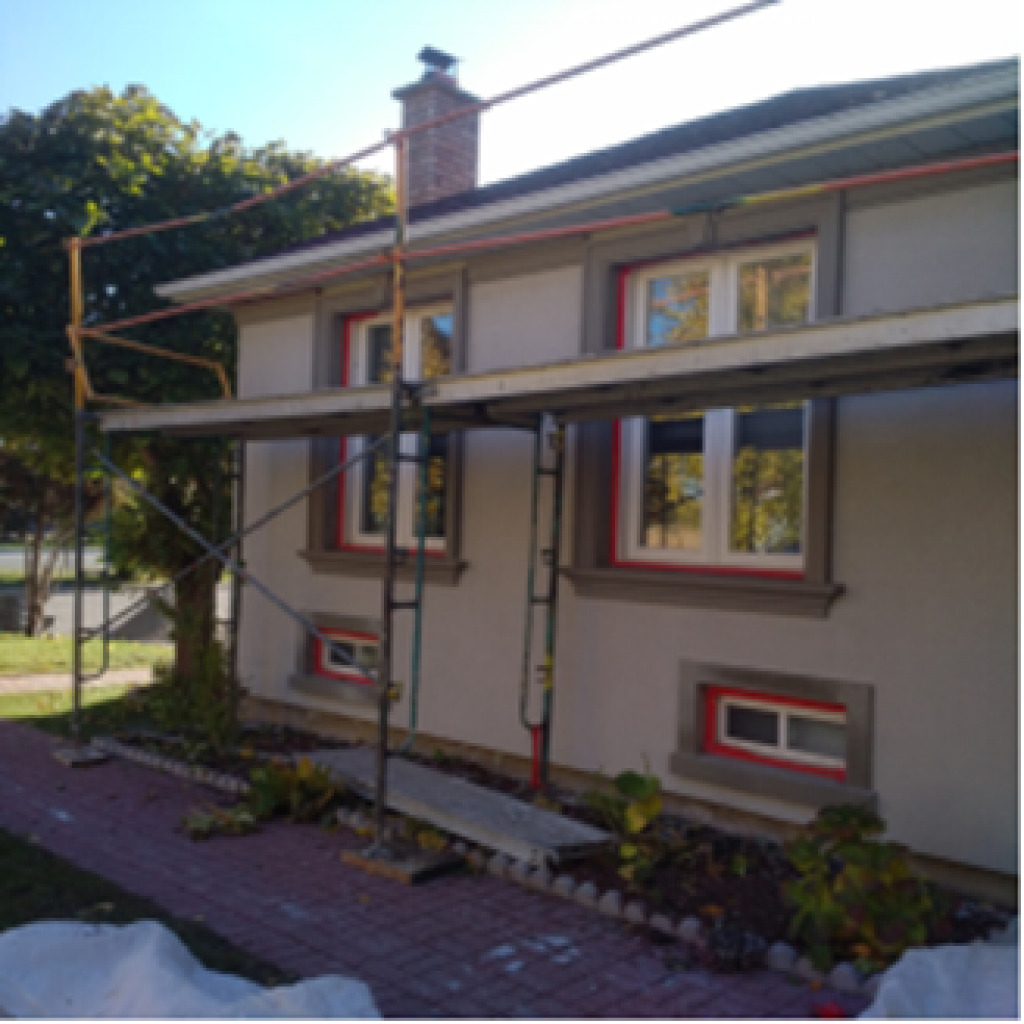 EIFS done by Sky Stucco Systems
III. Water resistant
Water deterioration is a frustrating issue invading the owners of buildings. Whether the system of your house has deteriorated over the years or design damage detects an opening for water, the resulting damages can be expensive that's why you need to make sure your EIFS include factors like drainage broad systems, window frame membranes, air barriers, and water barrier application. EIFS are part of the most water-resistant exteriors you can put on a building. But as with all claddings, EIFS must be correctly installed and properly interpreted if they are to perform properly. Otherwise, water can get behind the systems and cause damage, just as it can with wood siding, brick, or any other exterior.
The best way is to stay maintained from water which will save you more time and money.
IV. Fire resistant
The exterior insulated finish system is not only water-resistant but also fire-resistant. EIFS alone does not have a fire rating. Testing was performed to confirm that the fire resistance of an already rated wall assembly is maintained and is not reduced by the addition of EIFS. The exterior insulated finish system has passed the major fire resistance tests that are required by the building codes. They have passed the fire resistance, ignitability, intermediate multi-story(NFPA-285), and full-scale multi-story corner tests; meeting the standards set forth with each test.
Also, EIFS passed Fire Resistance (ASTM E 119) and showed no negative effect on the fire resistance of a rated wall assembly. They also passed Ignitability (NFPA 268)with no ignition at 20 minutes of radiant heat exposure and Full-Scale Multi-Story, corner test (ANSI FM 4880) with NO height restrictions. Criteria included resisting the spread of a flame within the combustible core/component of panels from one story to the next. Also, resisting lateral spreading of flames from the origin of the compartment fire to adjacent spaces.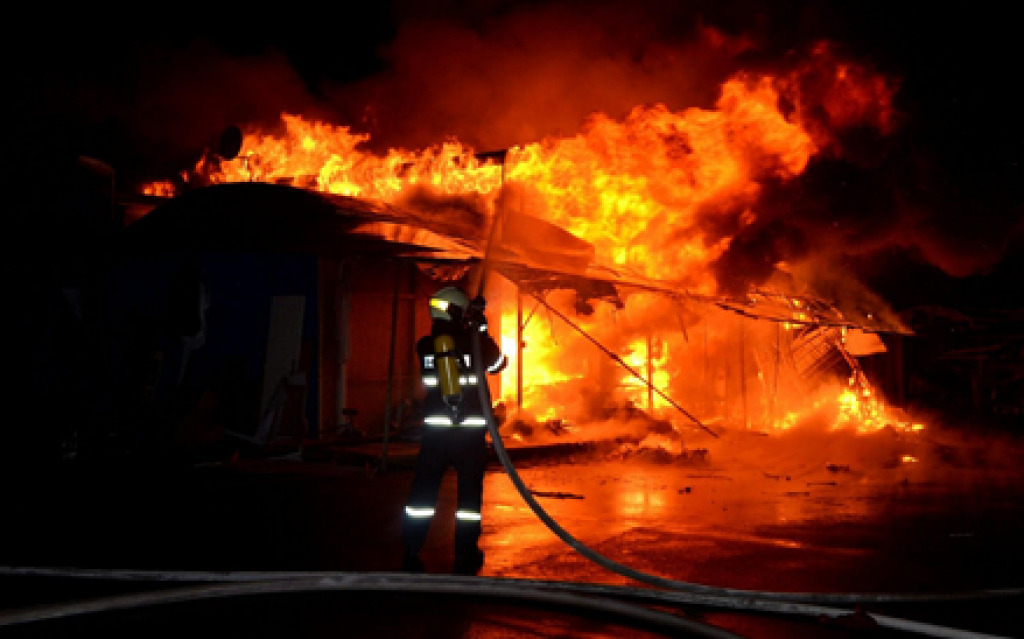 Picture by Esri
V. Energy consumption
This is the most cost-effective of the many factors we are looking up to, the thermal efficiency. The exterior insulated finish systems have strong properties that work by covering and sealing the exterior of the building. As a result of this, the movement of air from the outside decreases by 55% when compared to other types of construction which help us save energy. EIFS can also increase the "R-value" of your building. The "R-value" is the way the resistance to heat flow is measured. The higher the "R-Value" the better. EIFS typically use insulation boards rated R-4 or R-5.6.
In order to keep cash on your monthly utility bill and keep your family warm, thermal efficiency should play an important factor when selecting an EIFS for your building. With new construction, the thermal efficiency may help you to install a lower capacity HVAC system without sacrificing the interior comfort of your home. HVAC systems are not anything strange. It's all about the milestones of building mechanical systems that furnish thermal comfort for occupants accompanied by indoor air quality.
I know you might probably be asking yourself by this time if there are no drawbacks to it. There are always two sides to every story.
It's common for exterior walls to have moisture within them, and most are designed to let water escape or dry. However, once water gets behind the EIFS, it has a difficult moment coming out. If EIFS fails its waterproof claim and leaks, it can be extremely difficult to identify who is responsible since some people contribute to the integrity of the system: homeowner, manufacturer, supplier, builder, designer, installer, electrician, roofer.
Several systems require several installation techniques. EIFS is either built-in panels in a warehouse and shipped to the construction site or assembled and installed in the field. Contractors do the installation, so the builder is responsible for finding someone skilled at installation, which can be difficult. Inexperienced workers plus fast-tracked construction can equal compromised EIFS products that leak, one of the many things that can go wrong during installation. But all these are talking about individuals within the cycle which can be rectified when the right things are out in place.
Still curious about these factors? Sky Stucco Systems is a reliable installer of EIFS exterior stucco, architectural moldings, foundation parging, and repair in Toronto, GTA, and all over Ontario. You can learn more about EIFS and how they work here, or you can contact us for a free consultation.