The Annual Checklist for Home Maintenance
The majority of individuals undoubtedly consider financial commitment first when purchasing a property in Ontario. However, don't allow yourself to overlook the additional time and effort that come with house ownership. Annual home maintenance checklist on your house regularly will spare you future difficulties and lost money, just as regular oil changes for your car's engine keep it happy and healthy.
Thinking about all of these responsibilities might be overwhelming, especially if you're a first-time homeowner. There is no disputing that it is a lengthy list. The good news is that you don't need a lot of expertise to do most of it on your own. Your greatest buddy is Google, and if you're truly stuck, call a handyman in your area for assistance.
You might want to make an annual home maintenance checklist calendar for yourself to enhance your productivity and complete all of these activities. Whether online or on paper, you might make a list of straightforward, normal responsibilities for each weekend to prevent feeling overworked. The duties that must be completed on a monthly, quarterly, and biennial basis are outlined. 
This isn't always a list of black-and-white tasks because not every expert agrees on which activity should be completed in which season. Make the decisions that are best for you and your schedule, and as long as all of these tasks are completed, your house will be happy for a very long time.
Monthly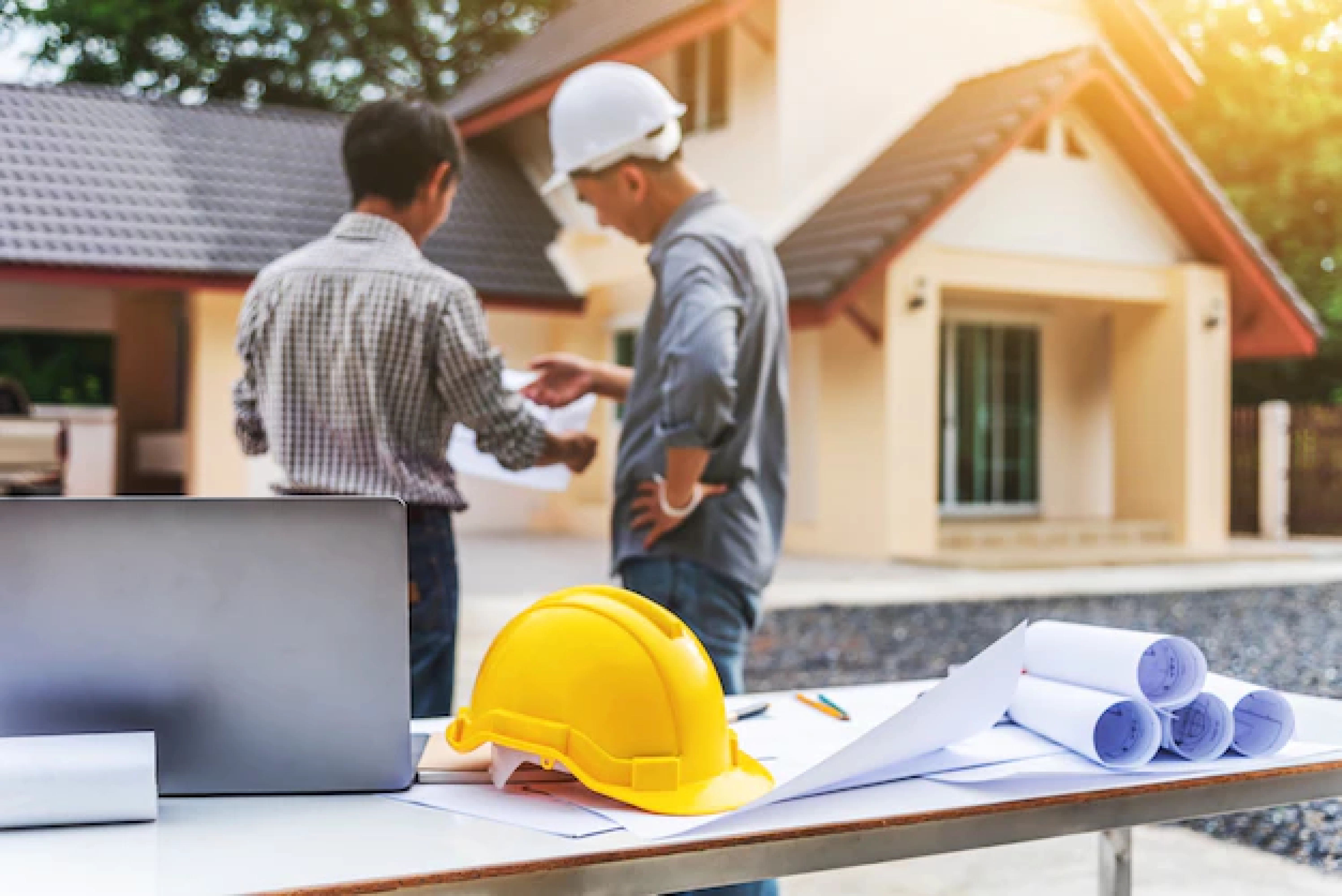 Examine and perhaps replace the HVAC filters: Even though many experts advise doing so once a month, it's not always necessary. You'll probably be OK changing the filters every two to three months for smaller families without pets or allergies. Replace the filter if it's unclean; otherwise, check it again the following month. Additionally, handymen have advised me to choose less expensive filters and replace them more frequently as opposed to more expensive filters.
kitchen sink disposal that is clean: There are several methods to do this, but vinegar ice cubes appear to be the most practical and effective option overall. After freezing some vinegar on an ice tray, put the ice cubes through the garbage disposal. Ice not only makes it fresher, but it also makes the blades sharper. Thank you very much.
Fresh filters for the range hood: When you remove the filter from the hood to clean it for the first time, if you've never considered doing this, you're in for a big "treat." It is advised to just use hot water combined with a degreaser purchased from an auto parts store. You're good to go after letting the filter set for a little while and being rinsed off.
Look over your fire extinguisher: We'll presume you possess an extinguisher and are familiar with its use. Simple checks are all that are needed for this inspection: make sure it is accessible (not obstructed by a garbage can or anything else), that the gauge indicates sufficient pressure, and that there are no obvious symptoms of wear and tear.
Quarterly
Check the CO and smoke alarms: Your detectors should include a "test" button; this is another easy task. You are ready to go if the alarm goes off. If not, replace the batteries right away and do another test. If it still doesn't make a sound, it could only be that the battery terminals are corroded and won't recognize fresh batteries. Try again after cleaning. You'll probably need a new detector if it continues to malfunction.
Test the automatic reverse garage door feature: After many kid deaths, federal legislation mandated in 1993 that all garage doors include this safeguard. Every month, do a test by putting a 2×4 where the door would close. When the door strikes the wood, it ought should reverse after a split second. Additionally, if you have photo-electric sensors, test them by putting anything in front of them (not your body). You have an issue if the door doesn't quickly rise again.
In empty spaces, turn on the water and flush the toilet: This mostly applies to any sinks or water sources that you don't use frequently, such as guest bathrooms. The goal is to avoid any form of buildup, including dirt. This may be avoided by regularly running a little amount of water through.
If salt is required, check the water softener: Although you shouldn't need to add salt every month, it's preferable to check as it just takes a few seconds.
Biannually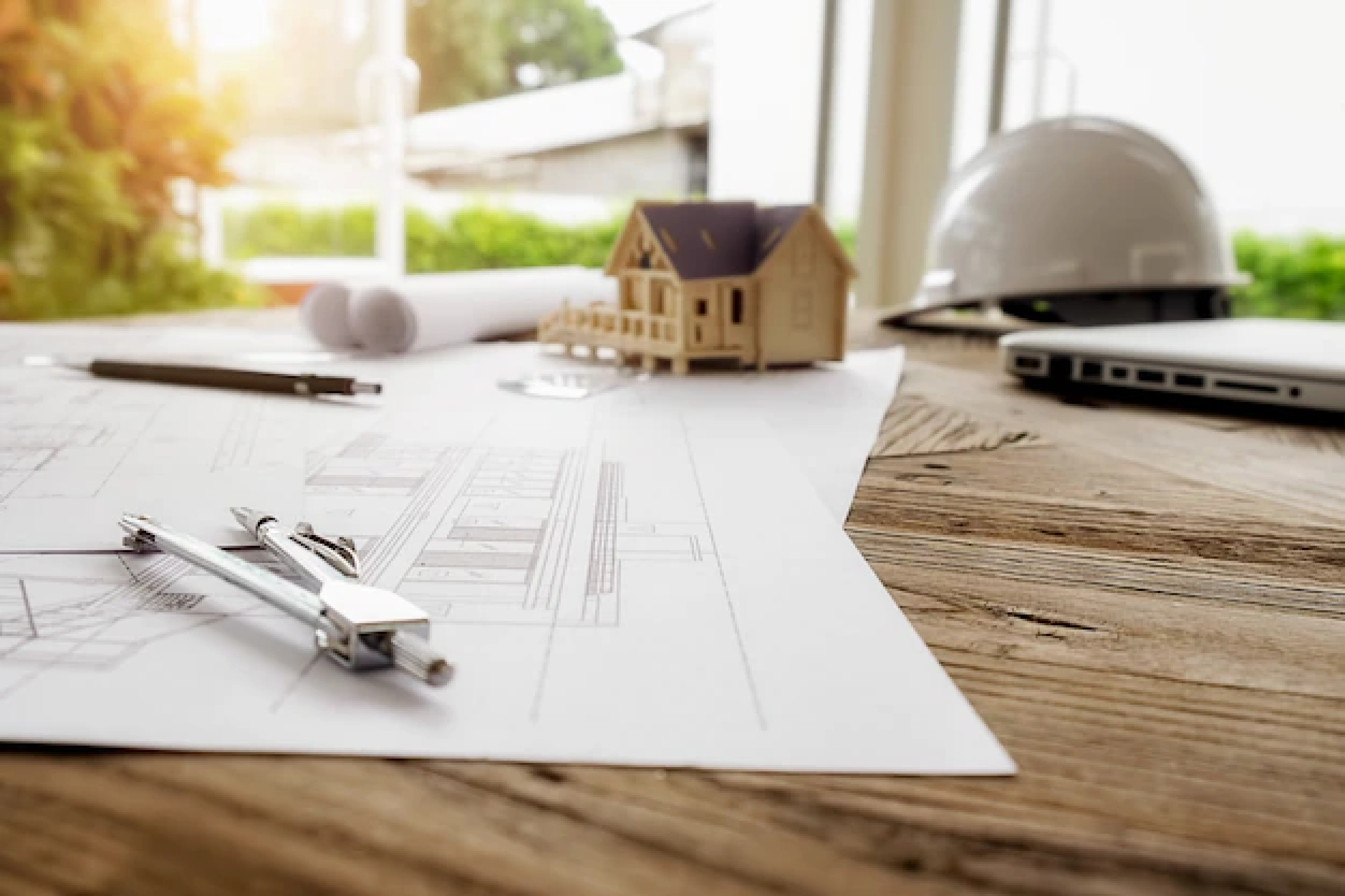 Test the pressure relief valve on your water heater: By doing so, mineral and corrosion accumulation will be avoided, protecting against leaks. Additionally, it will improve the effectiveness of your heater.
Give your home a thorough cleaning: Every six months, set aside one Saturday to thoroughly clean the entire house with your entire family. windows, dusting every nook and cranny (including the basement), cleaning the appliances, etc. Maintaining cleanliness and preventing the accumulation of filth, grime, and dust over many years will help maintain your house in peak condition.
In carbon dioxide and smoke detectors, change the batteries: I had never heard of this before. I only assumed that you replaced it when it began beeping at you to change the battery. But this advice was found wherever we looked. You can never be too careful with something this vital, and batteries won't break the bank. Replace them every six months.
Clean the coils in your refrigerator: This advice was given to me by a refrigerator repairman, and our investigation supported it. You want your fridge to be operating as effectively as possible since it might consume up to 15% of the energy in your house. Your refrigerator needs more power as the coils become soiled over time. By doing this, you may save up to $100 a year, and it's not at all challenging.
Every year (Ordered by Season)
Spring:
The month of spring is a busy one for house upkeep. It's not named "Spring Cleaning" for no good reason. Given that your home has just come out of winter and is getting ready for the summer heat and, in certain areas of the nation, harsh humidity, pay extra attention to the outside.
Check the drainage on the outside: Rainwater will drain away from the house? Puddles shouldn't remain in the vicinity of your house for more than a day. You have a few alternatives if water persists or advances in the direction of your foundation. Check your gutters first. There can be a defective spout or a loose connection; they might simply just require cleaning.
Second, you may grade the area surrounding your home by yourself using some dirt; in the past, I've found that this method works just great. Third, you might hire experts to come out and lift the pavement so that water drains away from your house.
Tidy up the gutters: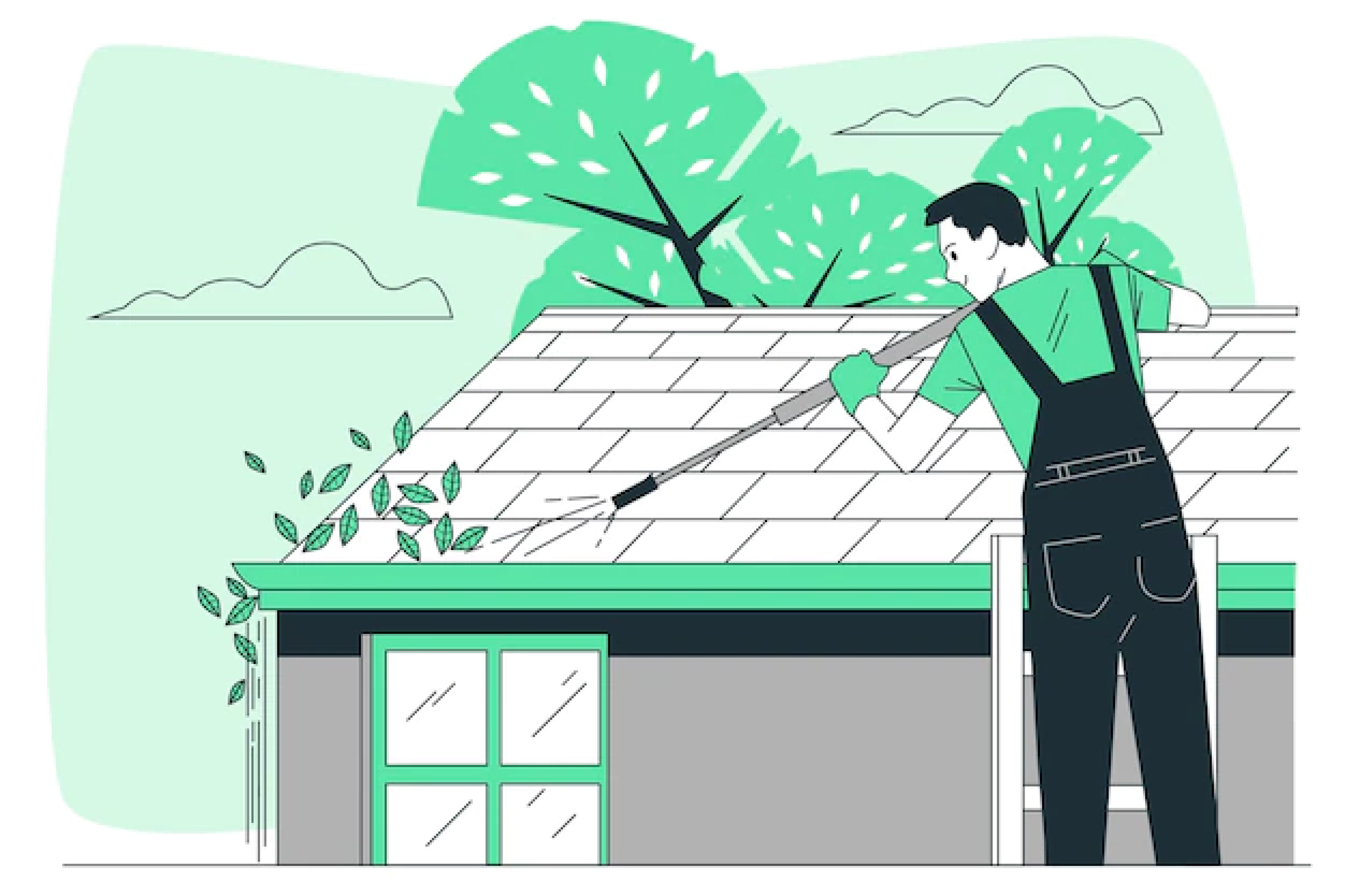 They've probably gathered dirt/sediment from the winter rains and/or snows as well as leaves from the fall. 
Examine the outside of your house: Is there any paint flaking? Has the winter caused any siding damage? Do your bricks have any holes in them? Examine your home carefully from top to bottom, and make any repairs that are required. Check for cracks in the foundation as well. Many of your issues may be solved with excellent silicone or caulk.
Prepare your air conditioner for the summer by considering getting it serviced: This one mostly relies on your particular residence and even the region of the nation in which you reside. Some areas mostly utilize window air conditioners, while others use a sizable swamp cooler on the roof.
Both of these are quite simple equipment, and any problems that may arise can usually be resolved with a fast online search. In addition, consult the user manuals for details on routine maintenance. A more complicated system, central air. It should cost no more than $100 to have a professional service it, and it will save you money and hassle in the long run.
Replace or repair broken window screens:
A window screen with a tear in it is an open invitation to insects. We also can't use duct tape since it's too sloppy. The solution may be simple, but time is of the essence. It's ugly, no other way to put it.
Clean up the yard of any dead plants or bushes: If you didn't trim your trees or bushes in the autumn, now would be a good time to do so. Plants may squeak into cracks and crevices on the exterior of your house, which can lead to damage and reduce longevity. Stop that before it becomes a problem. Pay particular attention if the façade of your home has ornamental vines.
Examine trees for potential electric line interference: If needed, have them professionally cut.
Check the roof for defects, leaks, etc: If repairs are required, a professional may be required.
Summer:
The summer is a fantastic time to pay attention to your home's exterior, as well as your garden and lawn. It's also ideal for leaving the garage door open and working on any masculine jobs you've put off in the longer sunshine.
Check the grout in the bathrooms, kitchen, and other areas, and make any necessary repairs. Your tiled surfaces will last longer this way, and it also looks nicer. Clean the aerators on the faucets and check the plumbing for leaks.
Examine each sink and tub/shower for a slow drip. In most cases, the aerator is to blame for low water pressure from a faucet, and replacing it is a quick and easy fix.
Deal with any bug issues you may have: Their playground is in the summer. It probably won't take much searching for any bug issues. Ants, spiders, moths, and other common insects are all manageable. Keep cobwebs out of the way, keep ant poison on hand, make sure all the doors are shut firmly, etc.
Deck and patio maintenance and repair as necessary: Usually, it merely has to be thoroughly washed. Restaining a deck may also be necessary. Additionally, look for any loose boards or posts and fix them as necessary.
Window wells should be cleared of clutter: Window wells are a given if you have a basement. There is a lot that may fall in there, including leaves, rubbish, and animals.
Examine and clean the dryer vent and any other vents that vent outside the house: Verify that the exhaust is coming out of the dryer while it is operating. It should have a pleasant fresh laundry scent. If there isn't much exhaust, do your best to look for obstructions.
Tidy garage: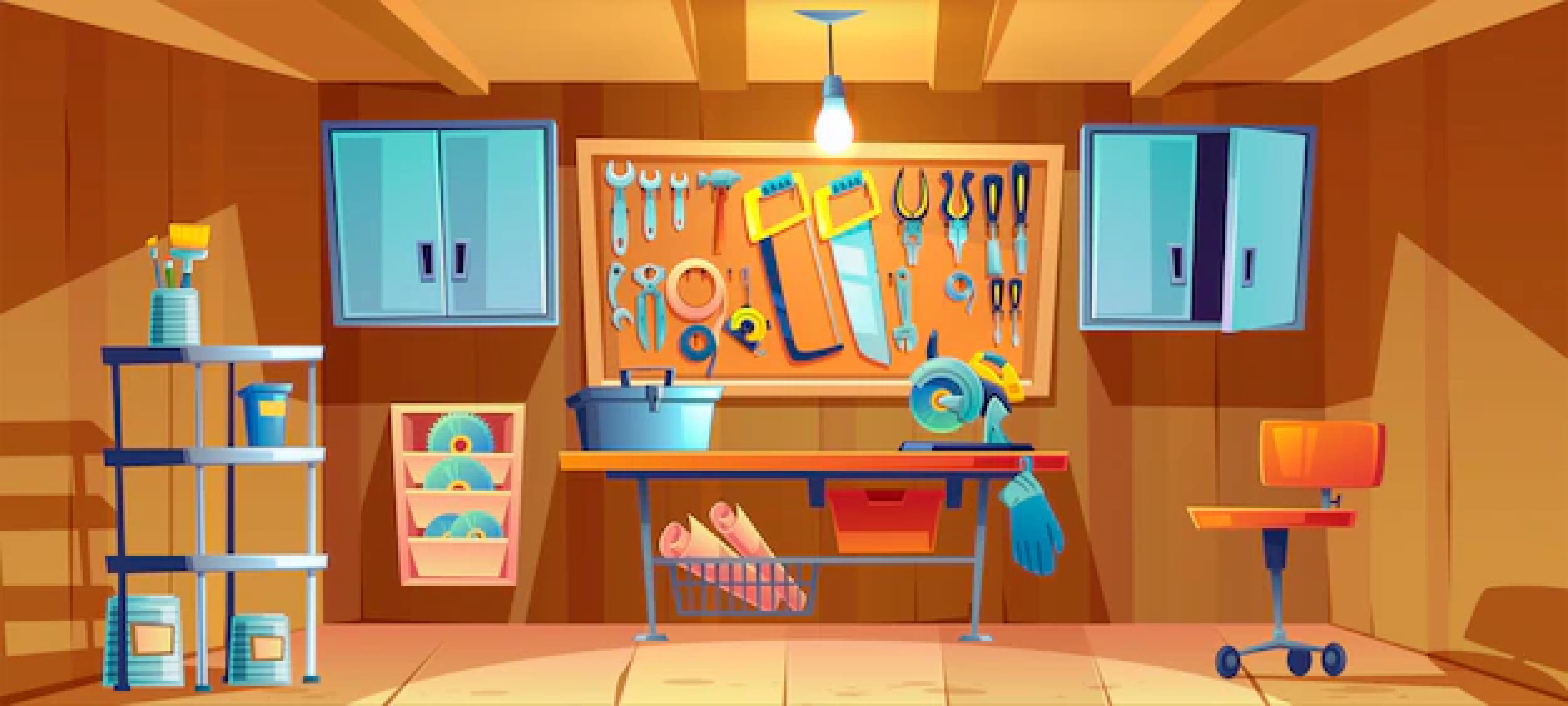 Everyone should have a summer routine that includes cleaning the garage. It will live longer if you keep it clean and organized, although routine maintenance is frequently skipped. You should clean it even more given all the extra dust it gathers from the masculine projects you're working on. Give everything a thorough once-over, though, once a year.
Fall:
The transitional season of fall is when you complete your summertime home care projects and prepare your house for the winter. You shouldn't neglect winter checklist preparation since the effects of the cold, snow, and rain may be devastating to a property.
Clear sediment from the water heater by flushing. This increases the heater's lifespan and improves efficiency.
winterize your HVAC equipment: Take out and put away window units. If you have central air, wrap a tarp or plastic sheet across the outside unit and tie it down with bungee cords.
Prepare your heating system for the winter: Window and door leaks should be looked for since they may be quite expensive. Ensure that furniture is not blocking heating vents and that they are open. Get your furnace inspected/serviced at least twice a year, ideally yearly. This shouldn't be a significant investment, like the AC. Must make use of the fireplace, if you have one.
Switch off and clean the outside water faucets: Moreover, store and cleanse the hoses. If you have one, winterize your sprinkler system as well.
Get your chimney swept if you have one: Some advice doing this in the spring, while others recommend the fall. Just make sure it's done once a year in any case.
Sump pump testing: You don't want to discover your sump pump is broken when you need it.
Check the pavement or driveway for cracks: Before winter, make careful to get the area re-sealed since water can freeze and grow in the cracks, resulting in greater harm.
Buy winter clothing: Prepare for winter by having excellent shovels, sidewalk salt, etc. available. When the first snow will fall is always a mystery!
Winter: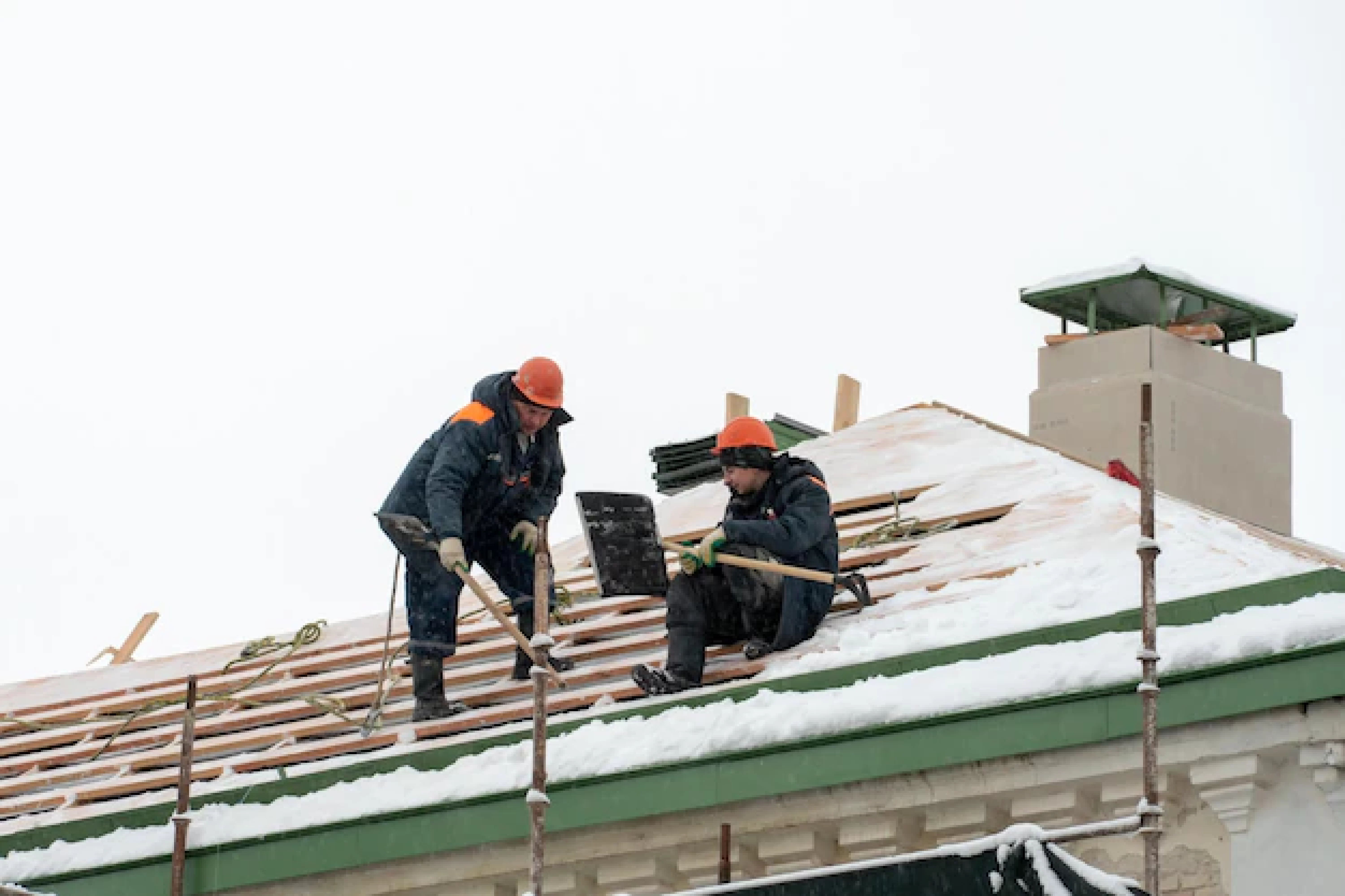 Winter is the perfect time to walk over the interior of your house and look at any small details you may have missed or perhaps observed but puts off. You're later in winter. It's a fantastic time to start any interior tasks you have, like painting or installing shelves if you have.
Watch carefully for ice dams and dangling icicles: Effective de-icing wires are those that hang from the front of the roof. Despite what the youngsters may wish, don't let the icicles develop. They are quite heavy and can harm your house in addition to posing a risk to anybody standing underneath them. When they melt, they may potentially result in water damage to your foundation.
Try to test as much of your electricity as you can: When working with electricity, you should always use extreme caution. However, there are a few things you can accomplish alone.
Verify that each outlet is functional; if not, you may rewire them on your own. Test your GFCI outlets as well. How frequently to test this is a subject of vastly divergent opinion. Others say annually, while others say weekly.
Any handles, knobs, racks, etc. should be tightened: Check everything that could have a loose screw in the house. Verify the deadbolts and locks on all of your windows and doors. Replace everything that isn't functioning properly.
Examine and fix any damaged caulking around showers and baths. Sediment should be cleaned off showerheads. This increases its lifespan and improves water pressure.
Check and thoroughly clean the basement: Basements are frequently ignored, especially if they are used mostly as storage spaces. Dust them off, wash any windows, check for mold, and so forth. At the very least once a year, thoroughly examine your basement.
FQA's
An annual home maintenance checklist is what?
Maintenance Checklists: What Are They? Technicians utilize logbooks and maintenance checklists as instruments to record equipment maintenance checks. To guarantee that enterprises can run without interruption, equipment maintenance entails a constant process of examining, repairing, and maintaining operational equipment.
What does a normal annual home maintenance checklist entail?
To keep a home safe and functioning, it has to be maintained both inside and outside, as well as regularly cleaned and inspected. Raking leaves and shutting the pool are examples of seasonal maintenance that cater to the weather and use demands. Throughout the lifespan of your house, appliances and utilities need to be examined and fixed.
What is a good maintenance strategy?
Maximizing equipment uptime and facility performance while balancing the related resources used and, ultimately, cost, are key components of a good maintenance plan. We must make sure that the return on our investment is enough.
What does "basic maintenance" mean?
Using a tree structure, A simple annual home maintenance checklist enables you to design a simple foundation for organizational planning. You may develop your organizational and reporting structures in this manner.
Conclusion
You may want to make an annual home maintenance checklist schedule for yourself in order to enhance your productivity and actually complete all of these activities. You may list simple, routine duties for each weekend, whether online or on paper, and avoid feeling overburdened. The duties that must be completed on a monthly, quarterly, and biennial basis are outlined. We've also provided you with a list of seasonal responsibilities.