There are many styles of homes in Toronto, Canada. Which style is your home? Ranch? Bungalow? Spanish? French? Is it Modern or Victorian style?
You may be surprised by how different your home could be from others around town. Here at Skystucco, we love to talk about architecture, and you'll find many posts about Modern and Victorian houses and commercial structures within Canada. Whether you're remodeling, reinforcing a second level, or just providing your house some extra curb appeal, recognizing your house's style can enable you to prepare a flourishing plan. You'll also gain a greater appreciation of the way your home was designed and built.
People constantly misapply the words Victorian and Modern as synonyms for old and new. In a true sense, there is more to the Modern and Victorian-style than age. Some Modern houses are almost a hundred years old, and several newly-built homes keep on the Victorian style. By the end of reading this post, you are going to get the actual difference.
This guide to home styles will help you know the many variations within the numerous designs. You can also discover architecture guides at your local archive or in larger bookstores that will assist you in identifying a particular style or design. Borrowing your house's original style as a starting point for an exterior makeover is usually the best method, but, in some cases, blending styles can excite a design.
Before we talk about the reasons that distinguish these two home styles, let's look at the significance Exterior Insulation Finish Systems add to it.
The Value of EIFS To Victorian Home Style And Modern Home Style
If you are wondering whether you should buy a Victorian home style or Modern home style, the answer is: it depends on the cladding system used. An EIFS system that is installed correctly by a certified contractor who has been authorized to use the system is ideal—and you can trust to give him/her the job. After installation of EIFS stucco, it gives you these values:
Style and Elegance
Beauty and Versatility
Artful and Innovation
Strength and Prestige
Flexible and Energy Efficient
Aside from these, there are other benefits of EIFS stucco you can look up to.
The difference between Victorian home style and Modern home style. When it gets to buying or constructing a house, one of the first decisions you will make is what style you prefer your house to be like. Though these styles vary in origin, victorian homes tend to have numerous standard features. These include large, open verandas with overhanging beams and rafters, dormers, and a tall, edged roof with one or more gables—traditional building materials such as wood, brick, plaster, stone, and stucco.
Modern home style, on the other hand, repudiates those classical flourishes in favor of a clean and straightforward design. Victorian homes are decorated with elegant features; modern homes strip away the decorations to allow the basic structure to speak for itself. Many modern houses feature a flat or low-sloped ceiling, straight lines, and a clean exterior using EIFS stucco with little to no texture. The modern building uses newer, more technologically-advanced construction materials like reinforced steel, concrete, and plastic. The distinction between modern and victorian homes goes beyond what satisfies the eye. Let's look at some of the critical traits distinguishing these two popular home styles.
Windows and Lighting
In this era, we have all the technology to create windows of all unique patterns and sizes. Modern homes take great advantage of this, showing large windows and skylights for an excess of natural light. This gives rise to their relatively modest interior space feel transparent and airy.
By comparison, victorian homes typically have smaller, symmetrically placed windows of the same pattern and size. As a result, they need more artificial window lighting. However, Victorian homes mostly make up for what they want in natural light with exciting details like hand-carved woodworking, stained glass, and antique interior lighting.
Floor Development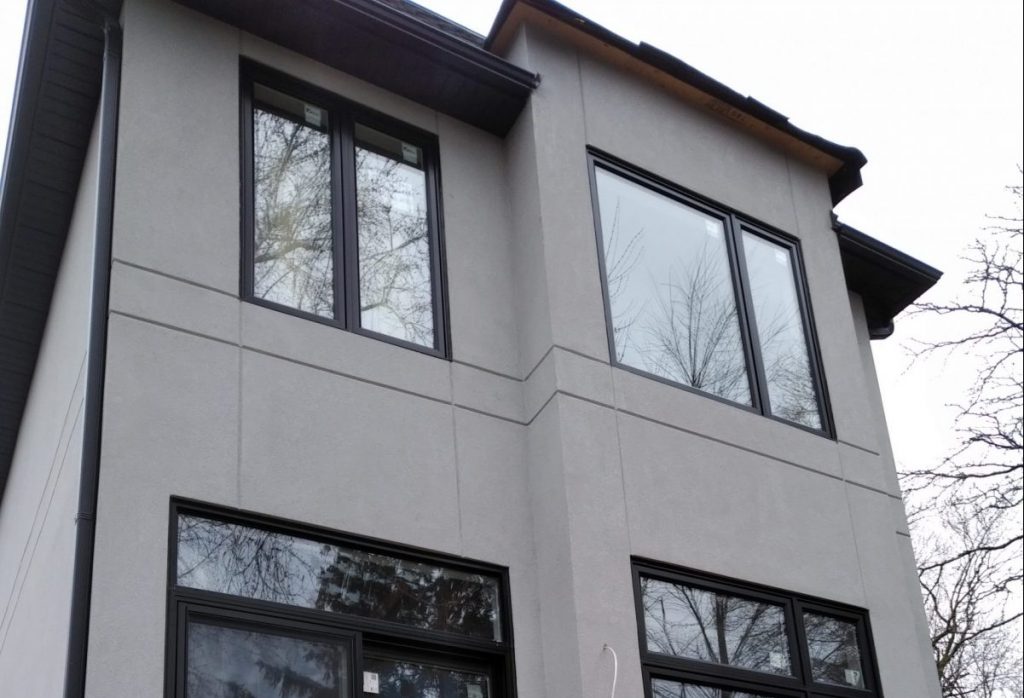 Victorian homes have a bigger footprint as compared to modern homes; space is usually split up into some small, single-purpose rooms instead of a few large ones. After all, Victorian houses were designed for olden days households, which were much bigger back in the day.
By having a minimalist design, modern floor designs are optimized to create most of the space, with multi-purpose rooms and open-concept areas. Many architects use the open-concept method for new homes, involving many that look Victorian on the outside.
Materials
Victorian-style homes, not shocking, are typically generated of traditional materials—Brick, wood, plaster, stone, and stucco are very popular. Modern design takes away the advantage of new and extra technologically advanced materials. On the other hand, modern homes can be made of concrete, plastic reinforced steel.
Smarter Technologies
In today's improvements in technology and innovations, modern architects verges to utilize materials that are low maintenance and energy-efficient. Some modern architecture models include unconventional energy sources like rainwater, solar power, harvesting, etc. This helps in saving a lot of money on bills, but it's totally different from Victorian homes.
Check some of the designs of both home styles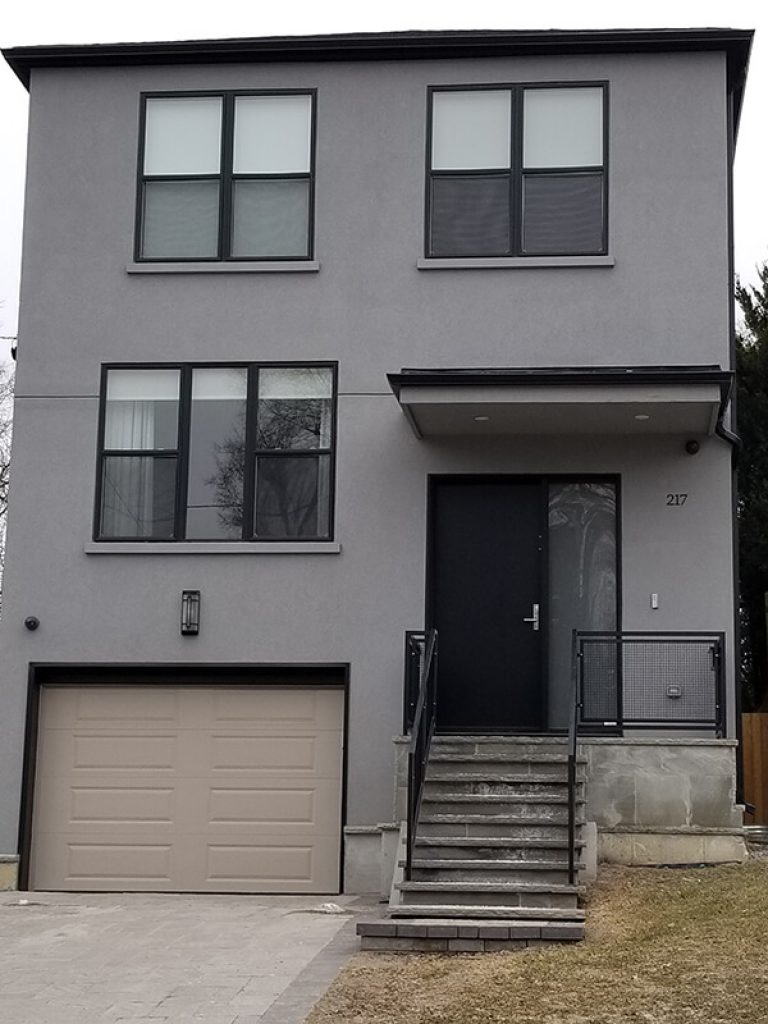 Victorian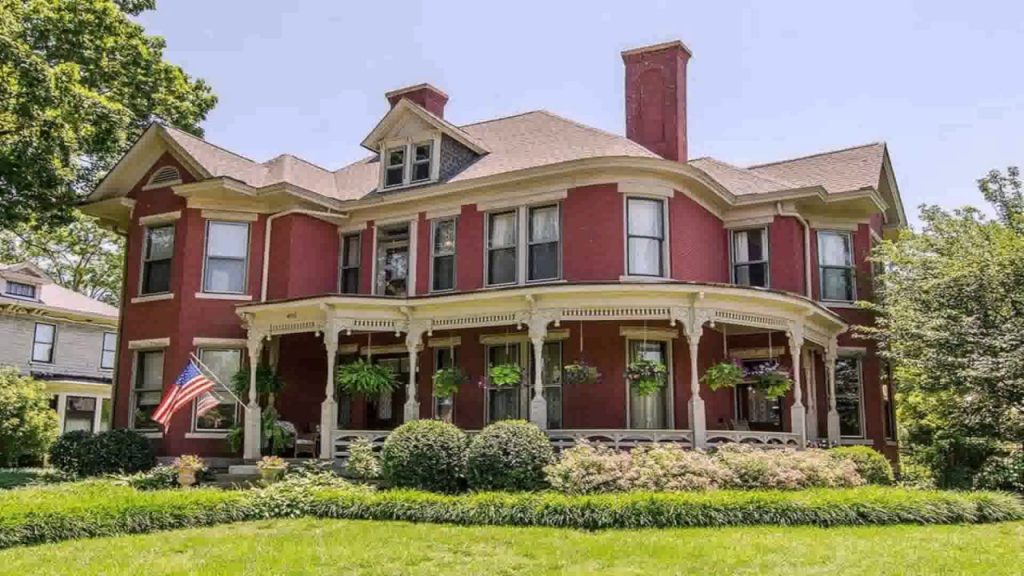 As you are happily going through the different home styles, you have already decided which one to work with. I will say it over and over again, EIFS is not for everyone, so you need a certified installer to help you come with something great. Sky Stucco Systems is a reliable installer of EIFS exterior stucco, architectural moldings, foundation parging, and repair in Toronto, GTA, and all over Ontario. You can learn more about EIFS and how they work here, or you can contact us for a free consultation