Tropical depressions and extreme weather like hurricanes and tornadoes are unstoppable.
Just like Ontario in August; even your exterior stucco home has to confront the situation when it occurs.
If you live in an area where a significant storm is forecasted, your loved ones are your priority. Regardless of exterior stucco investment, you need to evacuate. Choosing the best condition of your siding is essential and may positively aid your home in the long run. You need to consider strong sidling and foundation that may probably resist Ontario hurricanes; you can spend less time worrying about minor details. Just read along.
So Generally speaking…
Your home will only remain standing following a natural event if it has a solid foundation and a solid structural building. It is usual for a tornado or Ontario hurricane to cause significant damage. If your siding flies off, it's not a significant concern. But you could reduce this damage by keeping an eye on the exterior synthetic stucco.

Composition of Portland cement, sand, lime, and water for stucco siding, used over a lath base, applied in three coats can go a long way to provide a solid, durable, and seamless exterior stucco home. Which may withstand a magnitude of Hurricane or tornadoes?
How can a home withstand hurricanes and tornadoes?
Window and door: It's a must to have appropriate windows and doors that could serve as a resistance to you before this odd situation. Proper installation can handle up to 150 mph tornadoes, so they should withstand a Category 4 hurricane.
Roof Design: A-frame roof on a stucco house must not be flat. And asserted on stucco home is strong enough to withstand some hurricane and tornadoes of 300 miles per hour.
Roofing Material: What roofing material is best to help protect against hurricanes or tornadoes. Metal and asphalt shingle roofing have many advantages. Because of the risk of damage from a storm, most people consider metal roofing the best option. A warranty covers most types of metal, which is good for the wind reaching a speed of 140 mph.
Building Shape: Circular stucco homes have an advantage over traditional rectangular dwellings in terms of aerodynamics. Linton says, "It's obvious that the wind will go around it." "That essentially means that Deltec homes have about 30% less wind pressure than rectangular homes."
Some stucco structures have remained vital for many years, surviving Ontario hurricanes, tornadoes, heavy winds, hail, and severe rain. If you follow current building codes with your stucco home, it may stand firm when others on the houses are destroyed. With the strength to resist hurricanes, you can spend less time worrying. Just contact our specialist for advice and support.
Whether your home is in a hurricane-prone or storm-prone area, you should be able to save money and safeguard your home by choosing the right siding. Most homeowners don't think about replacing their siding before a storm.
The Fact
However, your home's exterior wall, which is the part that's impacted the most during a hurricane or tornadoes, is the very reason you should install the best siding for your home. Even if you cannot replace your siding right now, there are steps you can take to safeguard your home.
Painting the siding with water- and wind-resistant paint will protect it from water damage from heavy rain. Nearly all colors with waterproof properties are suitable for use on all siding types.
It's your responsibility to check your exterior stucco homes for cracks, tears, and other wear and tear a month before the new or hurricane season begins. Is there any poorly fitted cladding or loose boards? Are there any missing or broken siding pieces or areas of possible water intrusion? Even if you can't immediately replace the siding, you can address any loose boards or holes and seal cracks.
Siding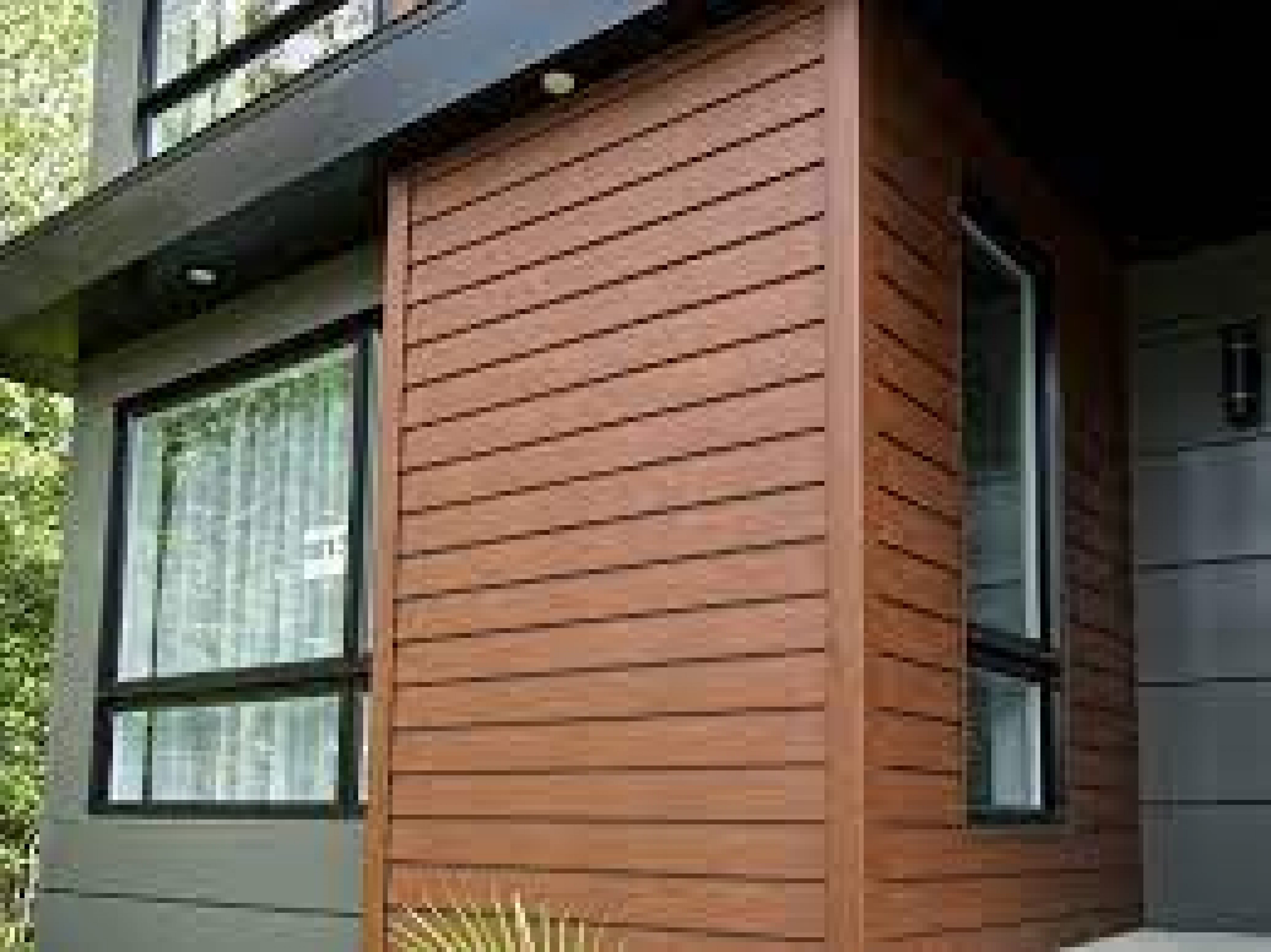 Starting a significant remodeling project, like replacing your siding, should not be done within a month of the beginning of hurricane season. There is a chance that you'll run out of time, that a storm could occur early, or that you'll have to take a detour to complete the job before the weather turns. It would help if you did not take any shortcuts or rush the process regarding the quality of your siding installation.
Most siding manufacturers subject their products to extensive testing. They search for material that will withstand winds and debris impacts, such as branches and twigs. Finding quality siding for a house is an essential task that a good contractor can assist with.
Wood siding

Old homes with wood siding are vulnerable to severe storms, tornadoes, hurricanes, and saltwater. If you live in a historic district and are forced to use wood siding, make sure you use high-quality wood, metal flash corners, and seal the joints well. Furthermore, paint the siding with water-resistant paint.
Vinyl Siding

Many homeowners choose vinyl siding because of its inexpensive cost and ease of maintenance; the panels can suffer from weather-related damage, like tearing and cracking. According to FEMA, vinyl siding that can resist wind speeds of up to 110 mph and torrential rain is storm-ready—ensuring the vinyl materials meet their quality standards. Vinyl is ideal for people living in moderate-climate areas, and it will survive moderate storms or hurricanes.
Every landlord will find the upcoming hurricane season a complex challenge. As we enter the new hurricane season, which runs from June to November, the experts expect a more intense one than usual, predicting 17 tropical storms, eight of which will be hurricanes. To keep yourself safe against all elements, budget time to evaluate all of the core components of your home structure. So they may at least withstand a little stress from Ontario hurricanes and tornadoes.
For advice, care about your exterior stucco home, building tips, and stucco renovation for your home. Contact us today