The fact is that just a tiny percentage of home repair professionals provide mobile home repair as one of their services. You must be very selective when looking for a contractor to work on your mobile home. Though you intend to employ one.
If they are cared for properly, mobile homes have the potential to survive for many years. If you own a mobile home and need repairs. You should look for a qualified specialist with prior experience working on mobile homes.
When the service is done, you will be better off financially. If the technician who worked on your mobile home has more expertise in repairing mobile homes. Mobile homes are constructed in a manner that is distinct from that of traditionally built houses.
Mobile houses, for instance, are produced in a factory. Whereas single-family homes and residences made in small batches are constructed on the actual lot.
These houses may be transported from one site to another. But stick-built dwellings must be built in the location where the homeowner intends for them to remain permanently.
You will need to find mobile home builders familiar with the nuances that distinguish mobile homes from conventional ones. Compared to traditionally built houses, mobile and modular homes have a different checklist of potential issues and work that must be repaired.
Because of the unique way they are constructed. Everything from preventative maintenance to the many alternatives for home remodeling requires specific thought.
If you face any issues above, continue reading for an overview of mobile home repair. Some things to think about before beginning work on your home's repairs.
Mobile Home Repair Services
If you do not have expertise in mobile home repair services. It is best to hire a business specializing in manufactured house repair to do the task on your behalf.
When you sell your mobile home, however, you should search for a contractor that specializes in working on mobile homes or has expertise working on frameworks similar to portable home chassis.
Ask for a list of several previous mobiles or modular housing projects they have worked on in the past, along with a checklist of references you can get in touch with, and they should be able to provide this information. Keep in mind that fixing up mobile homes is an entirely different animal.
When the job is done, you'll be in a much better position financially if your service provider has even more expertise working on properties like these.
Common Mobile Home Repair Services
The following is a list of common mobile home repair services you will most likely complete while living in a mobile home.
Mobile Home Roof Repair
Aluminum, asphalt tiles, and rubber are the three most common materials used to construct mobile home roofing systems.
A residential building can either have a flat roof or a pitched roof. In general, pitched roofing systems are superior to flat roof coverings in terms of their resistance to damage and capacity to drain water.
Mobile Home Skirting Repair
The region between a mobile home and the ground or foundation is covered by the mobile home skirting. A set of panels that fit together like a puzzle. It is strongly suggested that every mobile homeowner ensure that the skirting around their dwelling is in excellent shape or install skirting if their home still needs to get it.
Mobile Home Electrical Repairs
There is a wide range of quality regarding the electrical wiring in manufactured houses. It is one of the areas in which mobile homeowners have problems with the highest frequency.
Additionally, it could be the primary cause of fires in mobile homes. Electrical issues are among the most common indicators and symptoms of water damage. Therefore, it is essential to maintain a close check on the plumbing in your home.
The most common causes of problems are when inexperienced individuals attempt to complete DIY projects. We do not encourage anyone to participate in any repair work. Except for replacing worn-out or water-damaged outlets, because of the potentially dangerous nature of working with electrical energy.
Mobile Home Door Repairs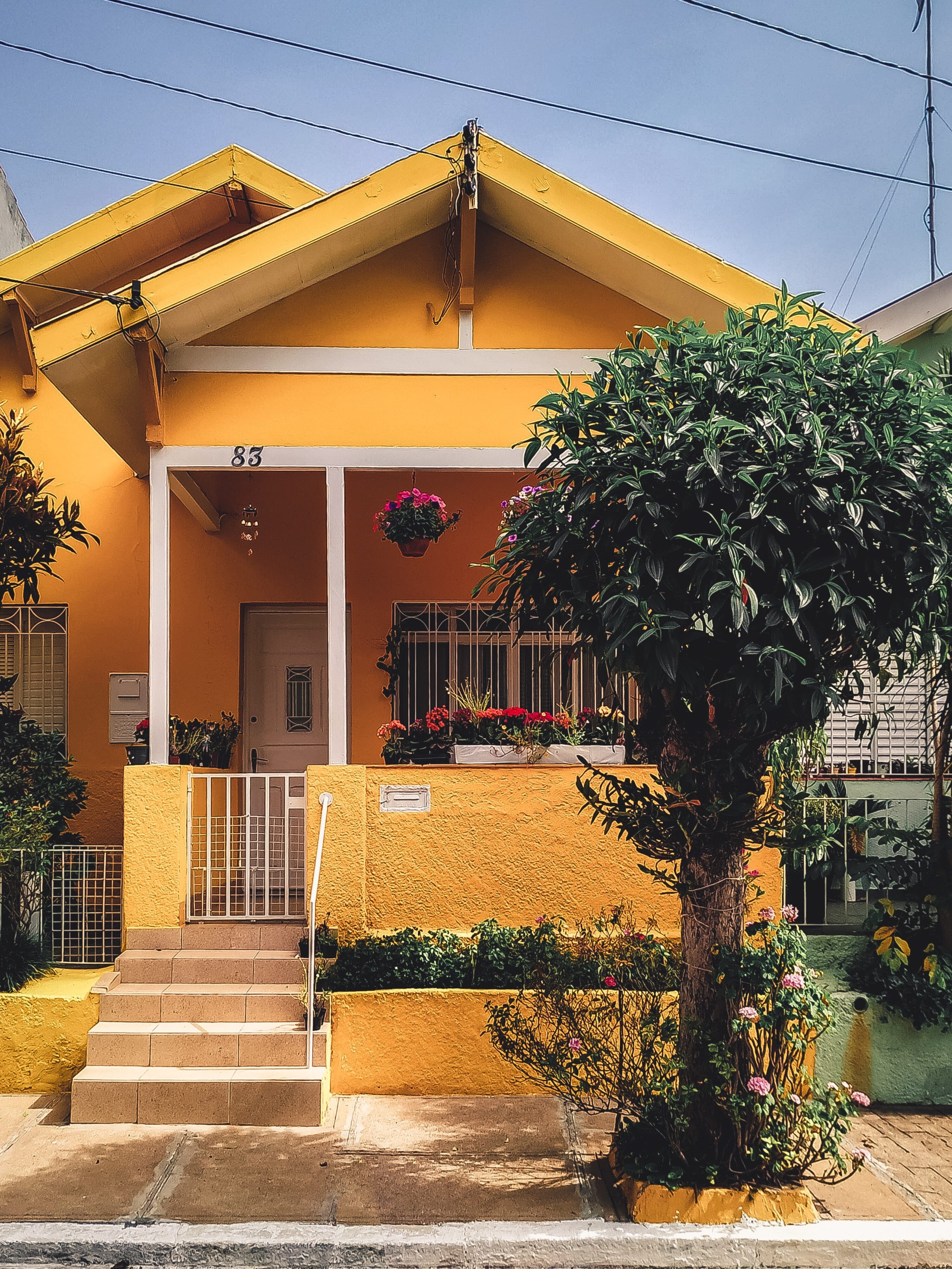 If every manufacturer manufactured their doors according to whatever size and proportions, they felt like. The points system would be a complete and utter disaster. The fact that bewildering diversity of producers must adhere to a standard. Which is the good news, is an industry requirement.
This indicates that changing a door ought to be as simple as purchasing a new one. Affixing it to its new location after it has been installed.
Doors are typically manufactured only to the extent necessary to fulfill the minimal requirements. As a result, they provide little in the way of either safety and security or excellent looks.
Mobile Home Window Repair
Mobile house windows, much like mobile home doors, are often crafted with conventional measurements in mind. Moreover, the range of sizes available for mobile home windows is far more comprehensive than that of mobile home doors because there is yet to be an official market standard. Changing the window glass is more straightforward than completely replacing the window frame.
Mobile Home Floor Repair
Some mobile home floorings are crafted from low-quality materials. The reality is that this is sometimes the case. In most cases, this is concealed by carpeting or one of several types of coverings.
You should always discover what sort of flooring your mobile home requires to select the risk associated with damaging it. Common types of flooring are made of wood. Changing from plywood susceptible to water damage to timber fiberboard is a significant step in the right direction.
Mobile Home Bathroom Repair
Because of the materials used in the construction of mobile homes. These homes are often far more susceptible to damage caused by water. This indicates that the restroom is a potentially hazardous location, which should always be expected.
As soon as the water reaches the circuitry, it causes many problems for the mobile home's electrical system. Sinks, bathtubs, and even faucets may all get damaged throughout their use.
Mobile Home Plumbing Repair
Again, as a covert component, this identifies whether or not your manufacturer has attempted to reduce expenses or shorten the amount of time spent on labor.
When mobile homes are moved or because mobile houses tend to bend and "clear up" over time. The pressure placed on the pipes inside mobile homes increases, further increasing the risk of damage to the lines.
The indicators caused by dripping pipes will become apparent and need to be handled as quickly as possible before the problem spreads and worsens. You will have to break through a wall, which is an option that is less than ideal.
Preventative Maintenance
In this respect, what sort of house you have does not make a difference. The more time and attention you devote to ensuring that the general condition of your property is satisfactory from the outset. The less likely it is that you will have to deal with any significant repairs of any type.
On the other hand, a few things to consider that are unique to mobile and modular homes. Which you will want to discuss in the following paragraphs.
Seal Out Drafts as well as Leaks
The propensity of mobile homes to allow the elements to enter the residence is likely one of the aspects that causes the most frustration for mobile homeowners.
It doesn't matter if it's a chilly breeze blowing through the doors and windows or water seeping in via roof panels. That isn't adequately sealed; this area requires close attention. Carry out periodic checks on your mobile home to look for any potential leaks. Once you find any, get them fixed as soon as possible.
Decrease Dampness
Mobile houses have the propensity to accumulate condensation, which can result in a chain reaction of even more severe issues.
Dehumidify your home regularly, and keep your windows open as much as possible to let in the fresh air. Ensure that your dryer vents to the outside air rather than the space underneath the building if you want to head off potential problems like these in the bud.
Keep Out Pests
A mobile or modular home can sustain considerable damage from various pests, including termites, carpenter ants, rats, and other wild animals.
To prevent problems from entering your home, you should do periodic inspections to look for signs of previous infestations and maintain the condition of your skirting and stubborn belly boards.
If you believe you have a problem, either take care of it swiftly or contact a professional specializing in parasite management to take care of the issue for you.
Conclusion
Your mobile home is available for remodeling or renovation to meet your specific needs. To illustrate, you may improve the overall feel of your home by updating the interior and exterior design and giving it a fresh appearance.
To begin, you will have to locate the most qualified contractors available to meet your requirements and transform your ideal house into a reality.
Frequently Asked Questions
What are essential repairs that need to be done?
The main suspects in house repairs include electrical, plumbing, heating, ventilation, and air conditioning (HVAC), as well as water and termite damage.
Continue reading to understand more about these problems and the expense of repairing or replacing them. So that you will be ready when the harsh light of truth shines on you.
How long does the typical life of a mobile house last?
According to research that the Mobile Housing Institute conducted. The typical lifespan of a mobile house is calculated to be 55.8 years. Mobile homes have a lengthy life expectancy and have the potential to survive forever. Provided they are adequately cared for and maintained during their lifetime.
Can you redecorate the interior of a mobile home?
The answer is yes; you can modify or renovate your mobile home to meet your requirements. To illustrate, you may improve the overall feel of your home by updating the interior and exterior design and giving it a fresh appearance.
To begin, you will have to locate the most qualified contractors available to meet your requirements and transform your ideal house into a reality.