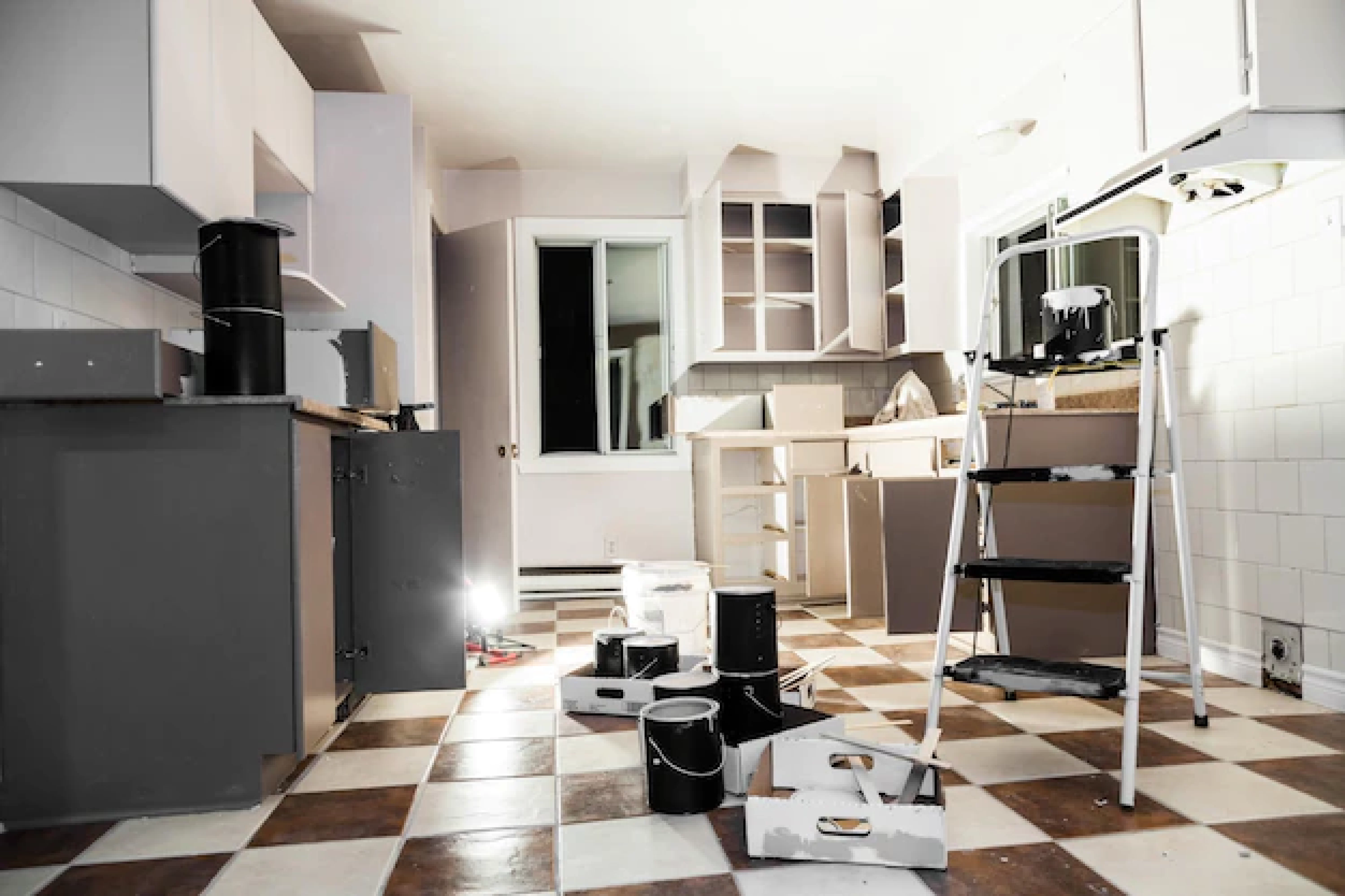 Painted Kitchen Cabinets Ideas is one of the simplest ways to update the appearance and feel of your kitchen on a budget. Kitchen cabinets are often painted, and it's understandable when it needs a painted cover. With a fresh coat of paint within a few days, even the oldest kitchen cabinets may seem new and fresh. Even if you don't change anything else, it's astonishing how much painting your kitchen cabinets can alter the appearance of the whole space.
The emphasis on kitchen design will increasingly shift to cabinets, according to our analysis of 2022 kitchen cabinet trends. These 10 amazing painted kitchen cabinet ideas have charismatic touch in improving the look of kitchen cabinets in a variety of designs and gorgeous hues.  Here is our collection of gorgeous painted kitchen cabinets, which you can see in the sections below:
10 Beautiful Painted Kitchen Cabinets Ideas:
1. Selecting the appropriate paint color
The enjoyable part is choosing the ideal paint color for your kitchen cabinets. But it may also be quite frightening. Your kitchen's cabinets are often its largest component. Because of this, painting them may completely alter the appearance of your kitchen.
However, it also means that the color you choose will have a significant impact on the final appearance of your kitchen, so you should choose a color you like. The same kitchen might seem completely different if you alter the paint hue.
The most popular kitchen cabinet colors right now are white, gray, various hues of blue, various shades of green, and black. However, it doesn't follow that you can't choose whatever color you want. I've seen stunning pink kitchen cabinetry.
2. Making the best paint selection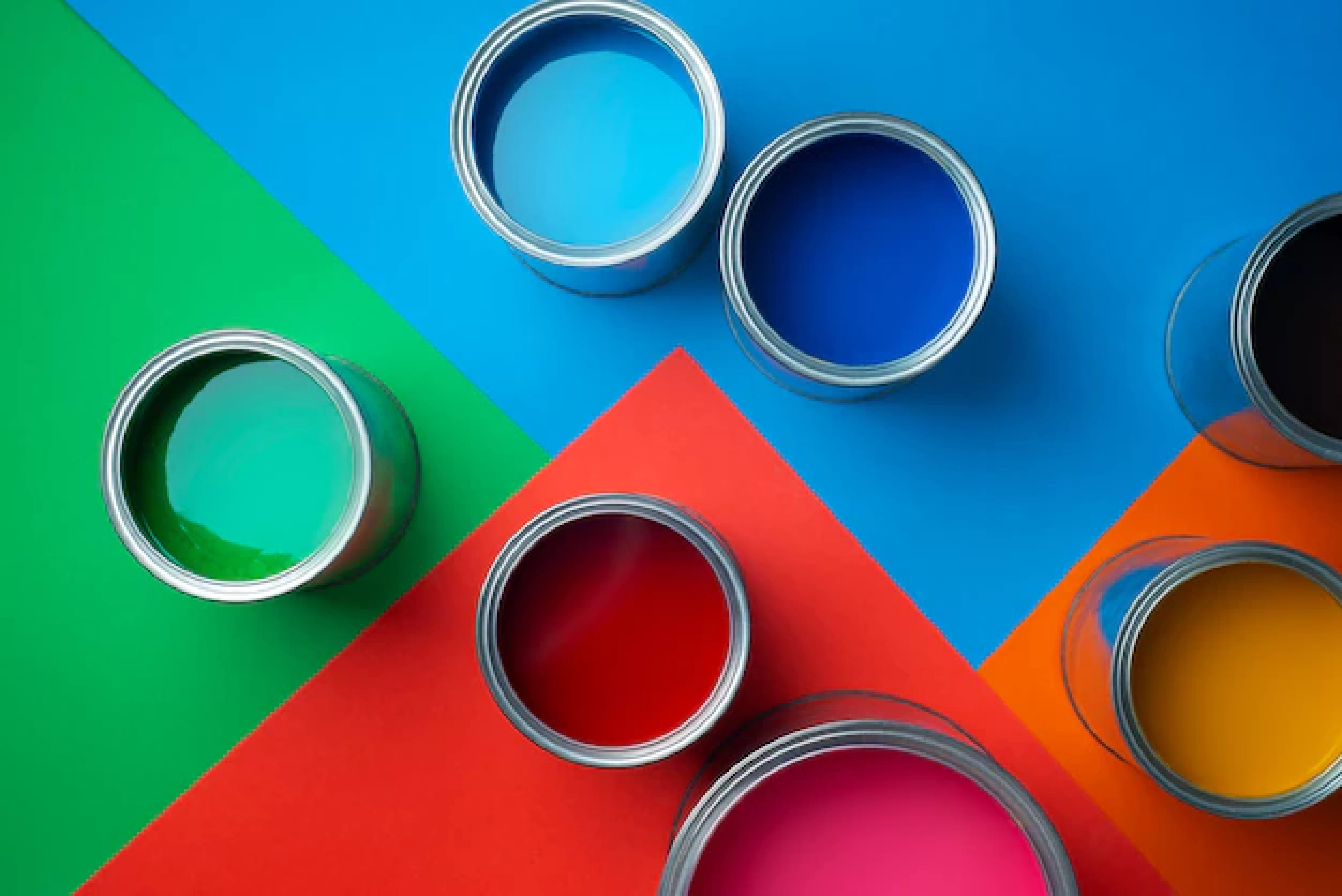 Your choice of paint for your cabinets is just as crucial as the color. Most of us regularly utilize our cabinets, repeatedly opening and shutting drawers and cabinets. An inadequately done paint job may be swiftly destroyed by this. Utilizing premium cabinet paint is the most crucial thing you can do to ensure that your lovely paintwork lasts. The timing is not now to start painting with some residual paint.
There are many excellent cabinet paints available today, and more are being produced constantly due to the popularity of painting cabinets. It's crucial to confirm that the paint you choose can withstand abrasion before using it. The paint you choose should cure to a very strong finish, be water-resistant, simple to clean, and not turn yellow over time.
Our Favorite Wooden Cabinet Paints
Self-leveling, non-yellowing, and stain-resistant Benjamin Moore Advance is a paint. Also, it doesn't need a separate sealer, dries to a durable finish, has minimal VOCs, and is odorless. Use a primer beforehand before applying this paint to wooden cabinets.
The development of water-based paints has reduced the toxicity of paints, but Zero-VOC paints remain the healthiest option available. By eliminating the chemicals, the Ovation Plus range produces outcomes with less odor without sacrificing durability.
Although we did not test this assertion, Sherwin-Williams claims that the paint's anti-microbial qualities guard against mold and mildew. If you have a large number of cabinets to refinish, you will value the affordable pricing in addition to all of that.
To help you find inspiration for the cabinets that will look best in the kitchen of your own house, I've gathered 10 examples of Painted Kitchen Cabinets Ideas in a range of styles and colors. No matter whether the kitchen is conventional or modern, it may benefit from the painted cabinet ideas shown here.
White-painted Kitchen Cabinets
A classic white finish on cabinets makes mistakes almost impossible. They are a beautiful complement to any kind of kitchen and a great option for any countertop, backsplash, or flooring material. While also providing the space with a wonderful aesthetic appeal, the application of white paint in a kitchen may give otherwise worn-out oak cabinets a brand-new look.
The kitchen cabinets were painted in a dark color.
The gloss of the painted kitchen cabinets' luxurious black paint is reminiscent of milk silk. Black cabinets may sometimes be described using all of the following terms at once: fashionable, modern, sleek, and warm. This is so because black gives artists so much creative freedom. Although it may seem spectacular when properly performed, there is a big disadvantage to this design, which is that any flaws in your cabinets will be highlighted.
3. The Surprising chalkboard paint: an eye-catchy finishing 
The kitchen cabinet has a chalkboard on the exterior and a cabinet within. You can simply add this surprise touch to your kitchen with little effort if you buy easy-to-apply chalkboard paint and roll it on the inside of the cabinet doors. Make a list of the groceries that need to be bought, or write down a few reminders that may be handed to any family member that comes in after you. Chalkboard paint is inexpensive and water-based, making any spills simple to clean up.
4. A Touch of Professionalism
A kitchen will undergo a few processes before obtaining its most dazzling and strikingly attractive look. The builder's grade red oak cabinets were discovered in the kitchen after they had been installed and appropriately painted. She felt something was lacking even after having her cabinets refaced with Shaker-style doors and drawers.
It's time to create a two-toned cabinet design using Behr's house brand, which is available at Home Depot. The top cabinets were painted in Ultra Pure White, one of Behr's most well-liked trim and casing colors. The base cabinets were painted Behr Night Club with a satin finish.
5. Peaceful and Cozy design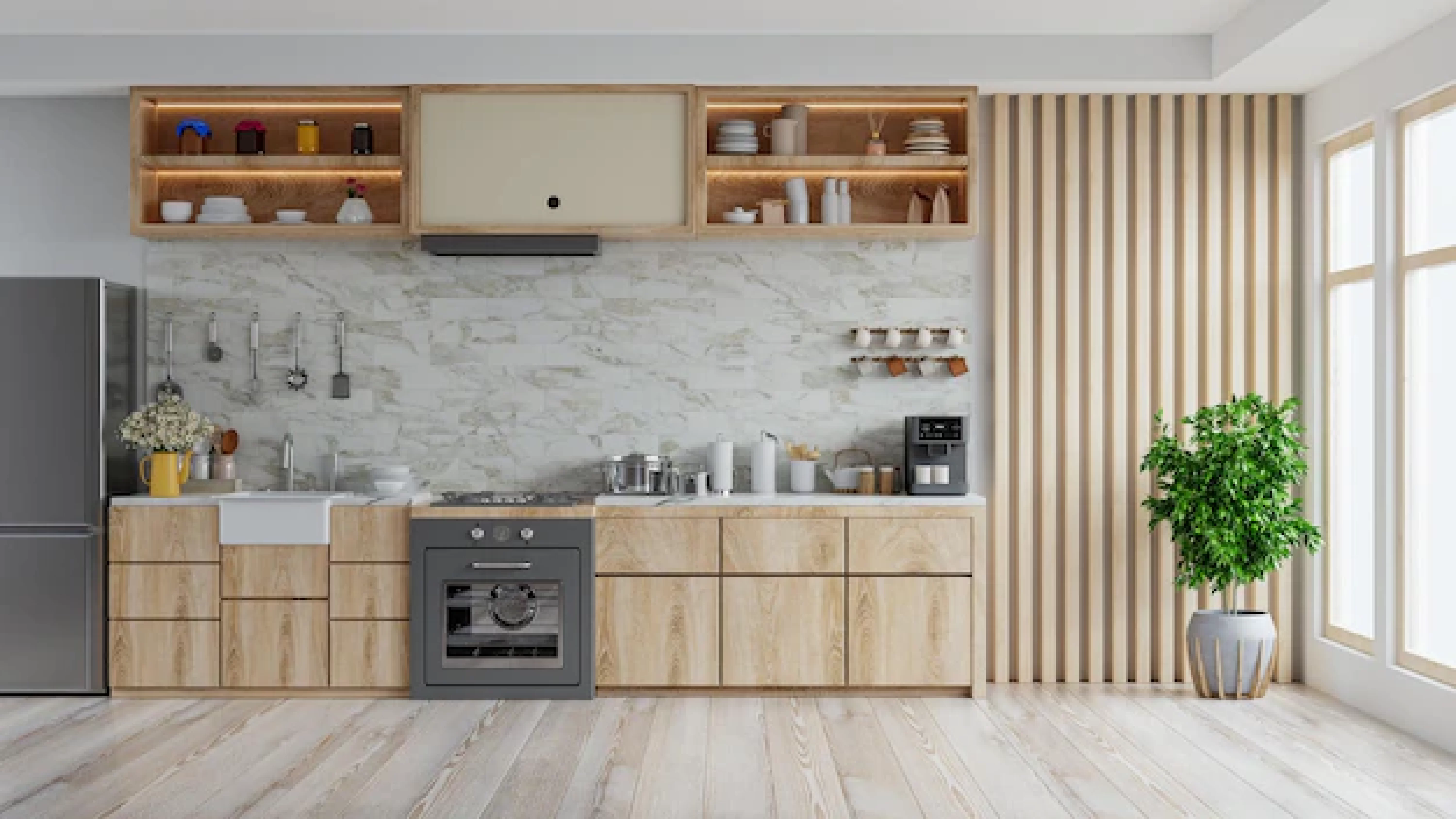 This kitchen is a showstopper not only because of the gorgeous creamy white color and modern cabinetry finish. These painted cabinets are even more attractive since you didn't have to spend a lot of money on pricey spraying equipment. Without spending a lot of money, putting in a little effort, and swearing, it is determined to have a fantastic kitchen.
6. From Dark to Light Transition works 
The problem with many people's kitchens is that they have dark cabinetry. Stephenie, however, refers to her cupboards as "black, dark, and darker" since they are so depressing. The black granite countertops exacerbated the issue.
Due to the cabinets' dark color, it was crucial to apply two coats of primer as the initial step. The kitchen island was painted in the light blue Campfire Ash color by Behr while the cabinets remained white. This area shines even brighter once the backsplash was tiled with mother-of-pearl.
7. Two-Toned painted Cabinets look nice  
When remodeling a home constructed in the 1880s in upstate New York, extra attention must be taken. Jane could have been aware that his opponent preferred a traditional and tranquil atmosphere in her rural kitchen. First, Jamaica and her husband painted the brown cabinets entirely white with spray paint.
This was only done to eliminate the gloomy hue. The lower base cabinets were then painted a deep, rich color, and a well-known brand of brass knobs was added to make them stand out while leaving the higher wall cabinets white. It was a more effective technique to redesign, and if it works for you, you may use the same strategy.
8. Quality Priority Over Quantity
A Kohler sink, new subway tiles, and a shining chrome handle complete Arizona's fully renovated kitchen. The most significant component of it, though, is her DIY-painted kitchen cabinets. Spend money on high-quality paint, according to Arizonan counsel. She decided to accomplish this by using ProClassic paint followed by Valspar Bonding/Sealing Primer. It's critical to get longer-lasting, higher-quality goods for a project that will receive this much attention.
9. Classical Elegance
The painted kitchen cabinets are an elegant combination of refinement and coolness. American interior designer Jennifer Hudson acquired some painted kitchen cabinets from the previous owner. According to Jennifer, Benjamin Moore's Lampblack is the hue. In the 18th and 19th centuries, wallpapers often included lampblack, a shade with a tinge of charcoal.
10. Accurate measurements give nicer results and a fine finish
Is it possible to paint kitchen cabinets without first priming and sanding them? Some homeowners are unable to begin the home renovation at all since the only thing holding them back is this challenging duty. Tasha Agruso, a designer, wanted to attempt painting without priming or sanding. Tasha approached the endeavor with a degree of accuracy that was almost scientific, and it worked.
She didn't merely brush on paint and hope for the best. After giving the matter some deliberation, she concluded that painting cabinets without priming and sanding were possible, but it required caution. The paint finish on the cabinets, according to Tasha, is still in fantastic condition years after it was initially applied.
Conclusion
For a Painted Kitchen Cabinets Ideas renovation, choosing the best fit is generally a tough job. But once you decided on a specific design, it becomes quite easy. It usually takes four or five days to paint kitchen cabinets adequately. Time must be spent in preparation before painting can begin. This includes emptying all cabinets, removing doors and hardware, and cleaning and sanding any surfaces to be painted.
FAQs
What kitchen cabinet color will be most popular in 2022?
White will continue to be the most preferred color for kitchen cabinets even until 2022. But warmer, more organic hues are gaining popularity. We discuss the top Sherwin Williams and Benjamin Moore cabinet colors, including Chantilly Lace, Dove White, and Simply White.
What are the kitchen trends for 2022?
Greens, blues, and charcoals are replacing eggshell whites in contemporary kitchens to create a cozy, vintage atmosphere. There are several uses for cabinets made of natural wood. They may be restored in timeless hues that will never go out of style, even if appliances and décor are updated, or they can remain traditional with a fresh stain.
What kind of kitchen cabinetry will be most in demand in 2022?
The percentage of homeowners choosing Shaker-style kitchen cabinets increased by 8 points between 2021 and 2022, reaching 64 percent. Despite being the second most popular form, flat-panel cabinets only account for 17% of the market.