Energy-efficiency: According to a 2022 Better Buildings Federal (North America) Awards Program, an EIFS clad building helps reduce energy use by nearly 45% in a 12 month period. Low maintenance: EIFS clad buildings have superior resistance to fading, chalking, yellowing, dirt, mold, and mildew.
Exterior Insulation and Finish Systems (EIFS)
EIFS is a non-load bearing, cladding system which consists of several layers. It contains a membrane process, liquid-applied weather and water-resistant barrier, an insulation board (insulation foam, etc.) attached adhesively or mechanically to the underlying layer, a basecoat reinforced with glass-fiber reinforced mesh, and a textured protective finish coat of the client's choosing.
The average home loses up to 35% of its heat through exterior walls, resulting in expensive utility bills and unnecessary waste that is harmful to the environment.
Our exterior insulation and finish systems (EIFS) address these issues by providing high-performance energy-efficient buildings to homeowners.
How do EIFS's accomplish this?
The secret to EIFS's success is found within the manufacturing and installation process:
First, only the most energy-efficient insulation board, foam, and glass-fiber reinforced mesh are used to form the components of EIFS. This careful selection of material lays the foundation for maximum energy efficiency.
Second, continuous application of air and water barriers help to sustain a high R-Value – a critical factor in the preservation of heat energy. This means that less heat escapes your home through exterior walls, therefore, fewer resources are required to maintain a stable temperature.
What is the result of installing our EIFS in your home?
Other than the joy of coming home to a cozy, warm and welcoming home every night, the benefits of this system are seen in two main areas:
Cost savings: The energy-efficient design of EIFS help you save a substantial amount on your monthly utilities. This money can be funneled into other home improvements, like redoing the kitchen, bathroom or whatever you so choose!
Environmental benefits: our EIFS result in less energy required to heat your home, so you can do your part for the environment and rest assured that your children's children will have a healthy, thriving planet to live on.
EIFS's are worth considering if you would like to:
Save on your monthly utility bill
Reduce your home's carbon footprint
Waste less energy when heating your home
To learn more about our EIFS, or to receive your free estimate, please contact us!
EIFS ARE 84% MORE EFFICIENT THAN COMMON CLADDINGS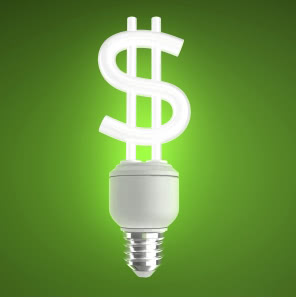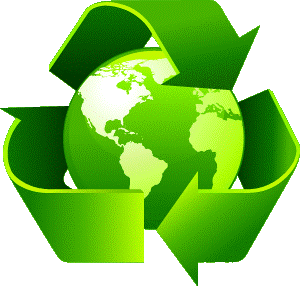 RESOURCE-EFFICIENT
Have you ever heard the saying "less is more?"
Well, that's exactly what we had in mind when considering the design for our Exterior Insulation and Finish Systems (EIFS's).
In our opinion, careful consideration of resource efficiency is a no-brainer – it helps us to keep our costs down, translating into more savings for each customer – all while simultaneously creating less waste and helping the environment!
Our system differs from regular insulation systems in a few key areas:
Our materials are lightweight– In order to provide you with the highest quality for the most affordable price, Depend Exteriors has taken every detail into consideration.
EIFS materials are much lighter than traditional materials used for common cladding systems. This allows for huge savings on structural materials. It even reduces the cost of transport, as less fuel is needed to haul our lighter materials.
Our materials are cheaper – Because we select the most efficient, high-grade material for our EIFS's, we require much less than other cladding systems to produce a superior insulating effect. This helps us reduce costs and when we save, you save! Simple as that!
Our materials are easier to repair – Let's face it, accidents happen. Whether your house is subject to spring flooding or other natural damages, our lightweight structural materials help to significantly reduce repair costs.
Less material = less waste = happy planet – At Depend Exteriors, we take the health of the environment very seriously. That is one of the reasons why we make it a priority to maintain efficiency in our resource selection process. From material selection to transport and everything in between, we do our part to ensure a healthy planet for many generations to come!
Please contact us to learn more about how EIFS's are the most resource-efficient option on the market.
OVER 50 YEARS OF SERVICE LIFE
When considering insulation for your home, performance is critical. But aesthetics are also an important factor in the process.
EIFS's ensure your insulation functions at the highest level AND looks great while doing so!
There are countless variations of home designs, but why is it that few insulation providers account for aesthetics in the products they provide?
From the initial planning stages of our EIFS's, we've made a point of including appealing and elegant design capabilities.
How did we do this?
Our EIFS's use an insulation board that leaves room for design flexibility so you can customize your insulation to your exact needs.
We've selected an insulation board that can be molded, grooved, rasped, and shaped into an almost infinite number of design styles in accordance to the unique aspects of your home.
You've spent valuable time selecting a design for your home that gives it a unique flair and helps differentiate itself from other homes in your neighborhood. We believe it's only fair for us to match this level of dedication to the aesthetic features that we all value so highly.
EIFS's respects the natural symmetry and exclusive angles of your home, providing a combination of efficiency and beauty.
Make your home stand out with our endless design possibilities!
If you have unique design requirements, please contact us and we'd love to provide you with more information on how we can satisfy your individual needs!
ENDLESS DESIGN POSSIBILITIES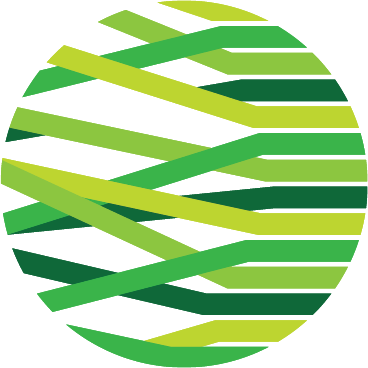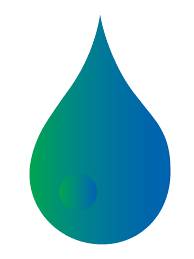 MOISTURE MANAGEMENT
Water-damaged insulation can lose up to 40% of its insulating R-Value. It can also lead to undesirable effects like the buildup of mold within your home. Exposure to such mold can be both dangerous and costly to repair, leading to a high level of avoidable stress. 
EIFS help to ensure your home resists water and moisture damage through several built-in features: 
Flashings for drainage: help direct water away from exposed areas and gaps that may be subject to leakage and subsequent water damage. For instance, the roof and wall interface.
Insulation board drainage systems: help reduce damage caused by condensation and maintain R-Value of exterior walls.
Window frame membranes and flashings: help seal windows to prevent leakage and direct moisture away from places where damage may result.
Water barrier applications: used to prevent water seepage and leaking, directing water away from exterior sheathing.
Air barriers: used to inhibit the movement of water vapor transported by air into a particular space. Without proper air barriers, water damage may result.
Why is moisture management especially important in Canada?
The wide temperature fluctuations of the Canadian climate make it necessary to select insulation equipped with an effective moisture management system.
 The features listed above help EIFS's to control water and moisture like no other system, saving you money by eliminating water-damage-related repair costs associated with conventional methods! 
Stay dry, stay safe, and protect your home with EIFS's water and moisture management features!
To learn more about the moisture-protecting properties of EIFS's, please contact us and we'd be happy to answer any questions you may have. 
NO WATER-MOISTURE DAMAGE
EIFS Stucco Finish Textures
Function and aesthetics – these two elements create the foundation of our EIFS.
The exterior of your home should protect it from the harsh elements typical of unpredictable Canadian weather like hail, rain, snow, and spring melt, but it's also the part of your home that everyone sees when they pass by.
We provide several finishing texture options so you can find one that best suits your home's design. After we've finished the installation process, your dwelling will be the talk of the town!
We offer a variety of designs, including:
Crystal finish coat texture:
Our Crystal finish coat texture is a beautiful, gemstone-based crystal coat finish that shimmers in the light and produces a luxurious look that gives your home a unique look when compared to traditional stucco finishes.
Select one of our several options and you can capture the following auras in your exterior's design:
the sleek texture of tambura ash
the striking impression of Athabasca river sand
the beautiful terrain of the Swiss Alps
The secret to this finish coat is found in expert craftsmanship and careful installation, both of which are specialties of the experienced team at Depend Exteriors.
Stonetex finish coat texture:
Our Stonetex finish coat is perfect for adding an extra aesthetic element to stone or masonry work, providing a classic look to any building.
If you like the sleek, dark look common with stone buildings, this finishing texture is the perfect fit for you.
A few of our common color options include:
Sand dune
Inuit sky
Red maple
We have a color that is sure to fit even the most selective eye!
If you would like to inquire about our EIFS Stucco Finish Textures, get in touch with us and one of our many experienced staff members will help you decide on the right look for your home!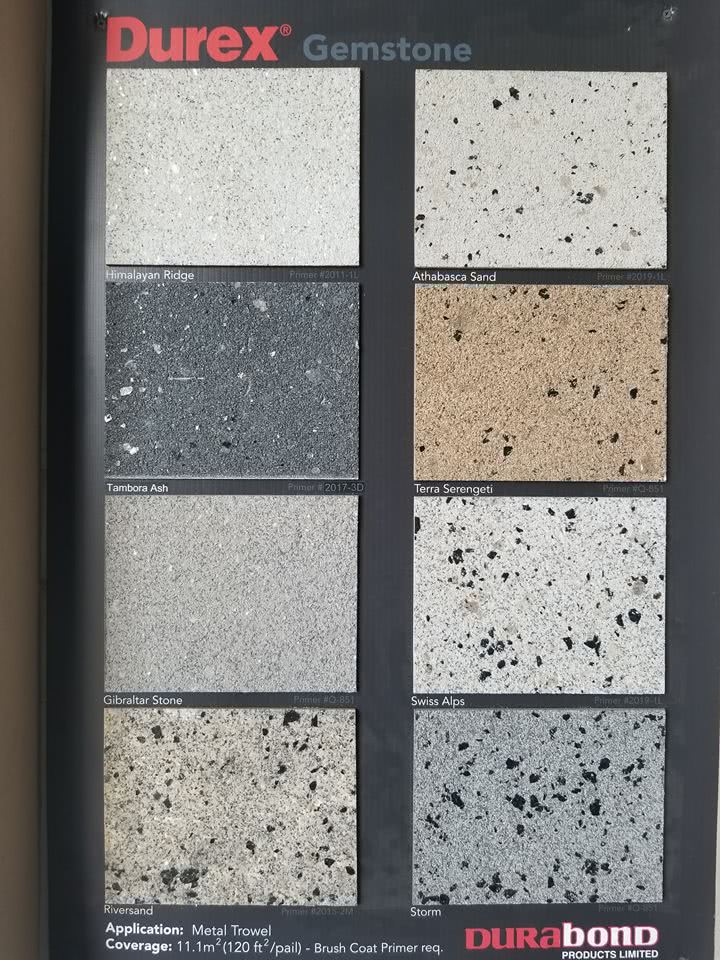 Crystal finish coat texture
Gaining popularity over the last few years, gemstone based crystal finish coats require excellent workmanship and expertise that we at Depend Exteriors have.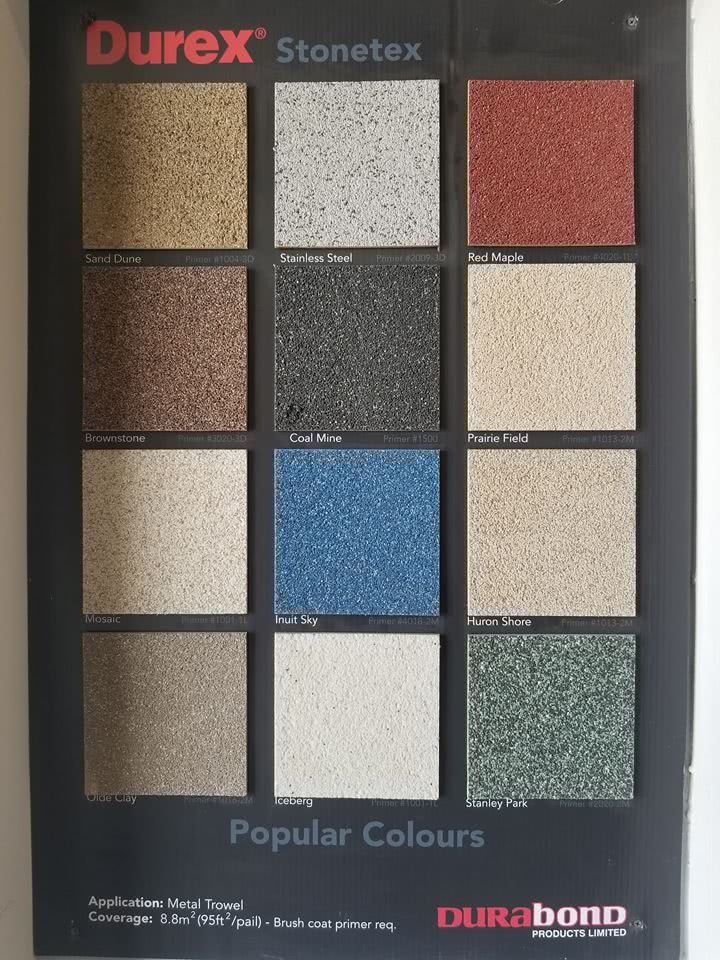 Stonetex finish coat texture
Completes any stone and masonry work aesthetically, these finish textures give an amazing look to any building.