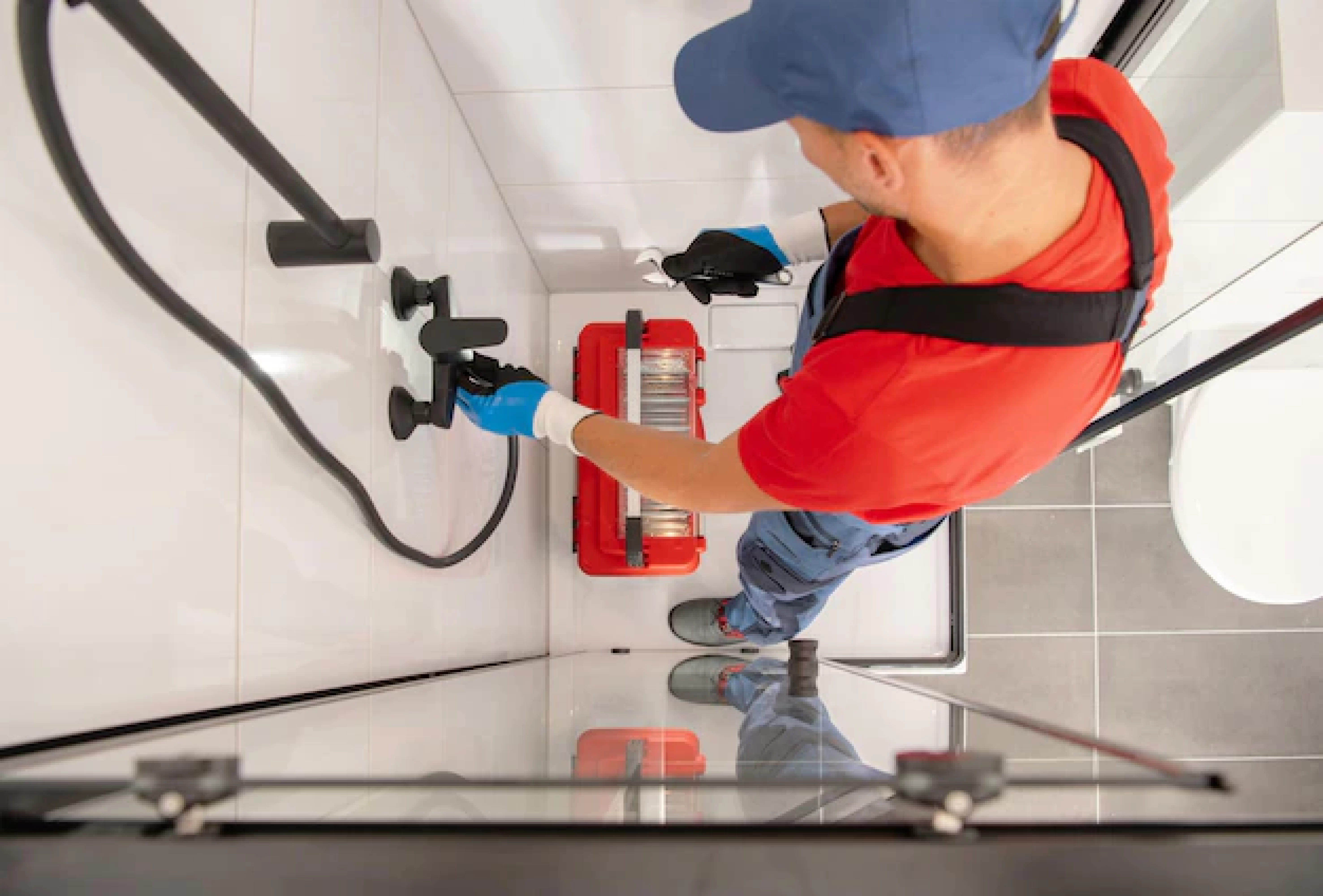 Whether you are just updating one tiny part of your bathroom or completely gutting and renovating the space, you will need a budget. You may save costs on a home makeover by carefully planning each stage. It makes no difference if your spending limit is $1,000 or $5,000. The ultimate objective is to install a brand-new bathroom. It is easier than it may seem to do renovations on a restricted financial budget. You must be willing to put in some effort to succeed. Here is the complete guide on the mobile home bathroom remodel topic.
Most mobile homes demand particular considerations since they are distinct from permanent dwellings. Because of the space constraints of mobile homes, it is crucial to remember that you will have fewer alternatives for the layouts and fixtures you may utilize in your house. As a result, selecting objects that need less room should be the primary emphasis of your renovation efforts.
Tips for Mobile Home Bathroom Remodel
Here we will talk about some Cost-Effective Tips for Mobile Home Bathroom Remodel. These are the following:
A Fresh Coat of Paint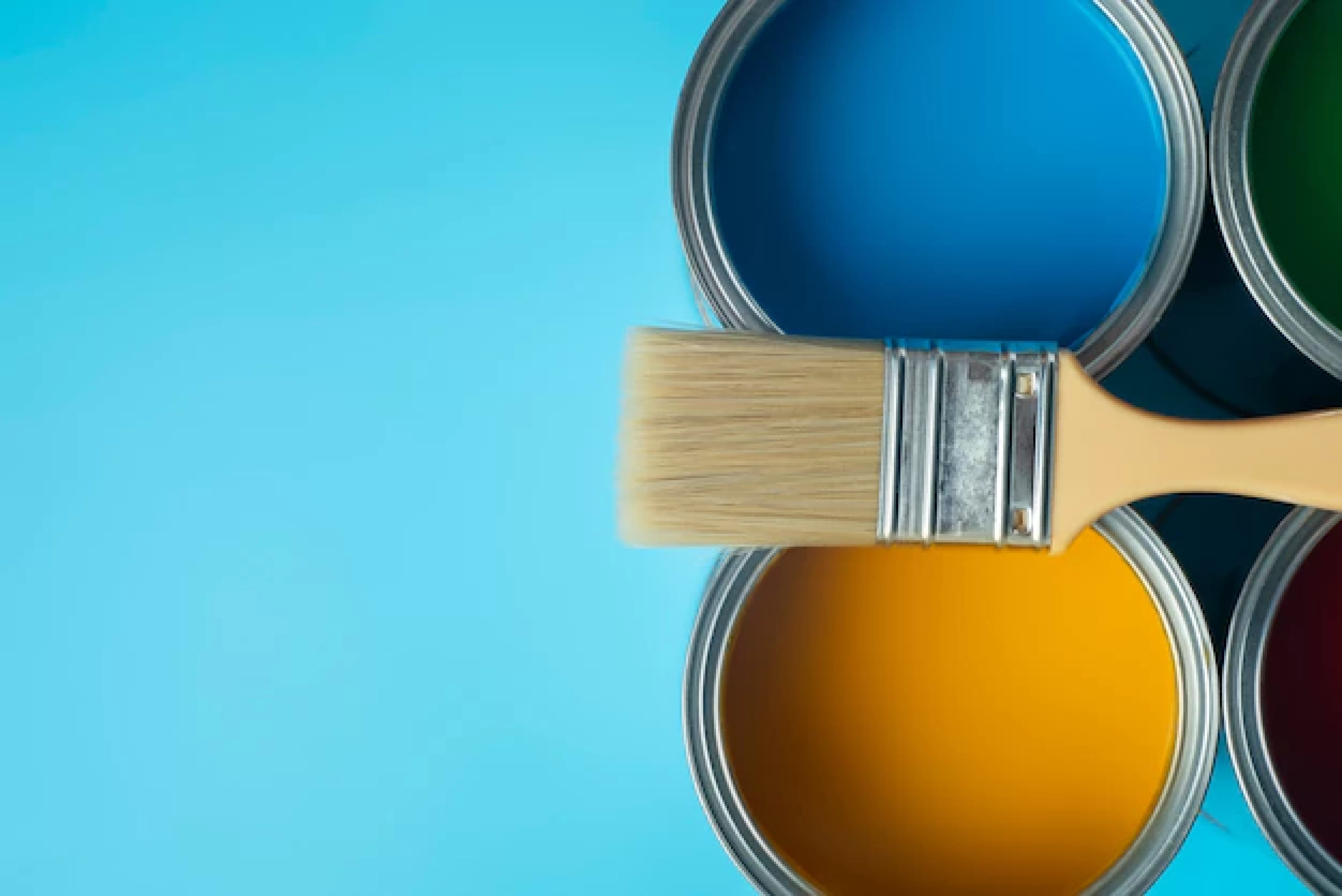 A fresh coat of paint is an easy and cost-effective way to update the bathroom's look in your mobile home. If the walls in your bathroom can be painted, this is an excellent method to introduce new colors and a unique style. Along with a few lighter shades of brown and blue, some experts recommend going with a subdued green or grey as a top pick.
Get Mobile Home Bathroom Organization Tools
Every household needs to have its bathrooms organized. Consequently, when planning a redesign for your bathroom, you should think about new methods to arrange the items in your bathroom.
One of the more recent concepts that have gained momentum is using a hanging basket to store one's daily things. Meanwhile, the traditional medicine cabinet hung behind the mirror in the bathroom is always a safe and dependable option. These may be purchased brand new for as low as one hundred dollars, and they can be hung directly on your wall to provide storage for your routine bathroom necessities.
Re-Whiten Your Caulk or Grout
If the floors or walls of your bathroom are tiled, then you may benefit from this advice. It is most probable that the grout that runs between your tiles was originally white when it was initially put. On the other hand, aging has caused it to become yellow over time. Over time, moisture accumulation in your bathroom may also cause grout to change colors.
The good news is that you can re-whiten your grout using a whitening pen designed specifically for grout. They are inexpensive; you can get them for nearly ten dollars online or at your neighborhood's hardware shop. These may go a long way toward making your bathroom shinier if you use them.
Shop Around for Affordable Alternatives
Tile may be fashionable and pleasant to the eye, but it is expensive and difficult to install. If you want to keep your expenses down, the tile should be applied to your walls or floors, but not both. If you can do without tile throughout the renovation of your bathroom, you'll be able to save money on the project. 
When it comes to the finer details of your bathroom, such as the light fixtures and the toilet paper holder, consider shopping at local thrift shops and garage sales for the best deals. You may come upon a refurbished pedestal sink or a bathtub with claw-foot stools during your search.
Find Alternative Bathroom Wall Ideas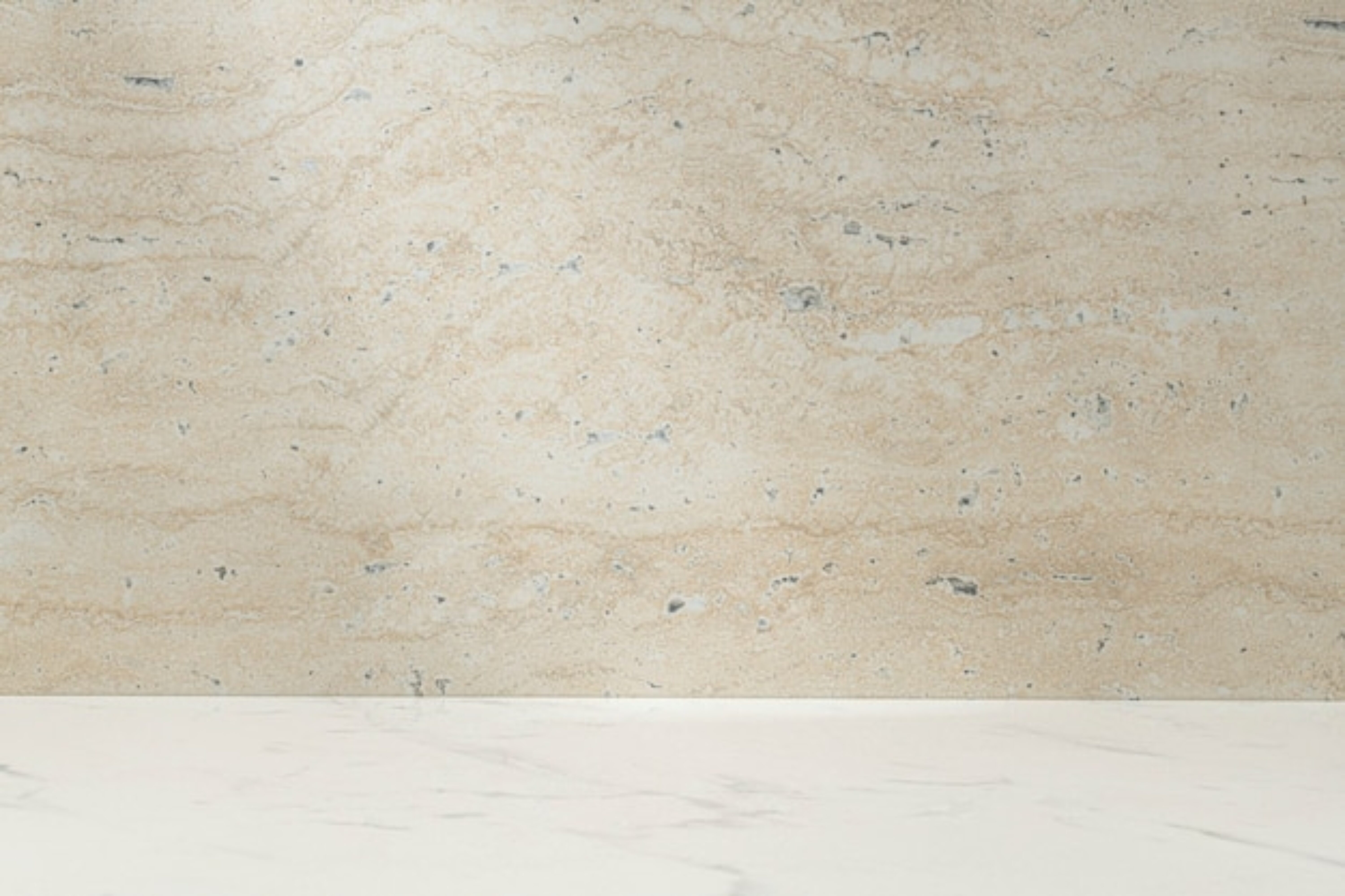 You can only tile your bathroom walls if you want to. Paint is the most frequent alternative to tile, but you can also use acrylic or fiberglass panels. In addition, these alternatives have a lower total cost and are simpler to set up.
Acrylic panels
Showers often make use of both fiberglass and acrylic stucco panels. Both of these materials have their advantages. Each committee may be installed using standard tools for woodworking, and the material is completely waterproof.
Fiberglass
Using fiberglass in your bathroom, most often for shower inserts and the wall above your bathtub, may provide an air of sophisticated modernity. Many designs are available, including marble, brick, and plain colors.
Paint
Paint may initially seem uninteresting; nonetheless, it offers a variety of opportunities for personalization in the bathroom. To add even more splashes of color, consider painting an accent wall or installing wainscoting. There are many other patterns, such as marble, brick, and plain colors.
Choose Your Wall Art Wisely
The bathroom in your home is a challenging space to furnish. Valuable works of art are more likely to be ruined when moisture is abundant in the air. Paintings prone to become distorted when exposed to steam are not something we suggest purchasing.
In most cases, framed portraits and posters are a good choice for placement in restrooms. You can also select ceramic elements, such as a beautiful plate or wall art made of metal. Before you hang it up, just ensure that the frame is entirely sealed and has a firm backing.
Redo Your Bathroom Vanity
Changing the vanity in your bathroom is a simple way to give it a facelift. This undertaking may be approached in various ways, including selecting new countertops and repainting the wood. The vanity in your bathroom may be updated in several low-cost ways, including the following:
Replace the hardware
If replacing the doorknobs in your bathroom, you should also consider replacing the hardware on your vanity. Ensure that they are the same color and have the same finish.
Paint it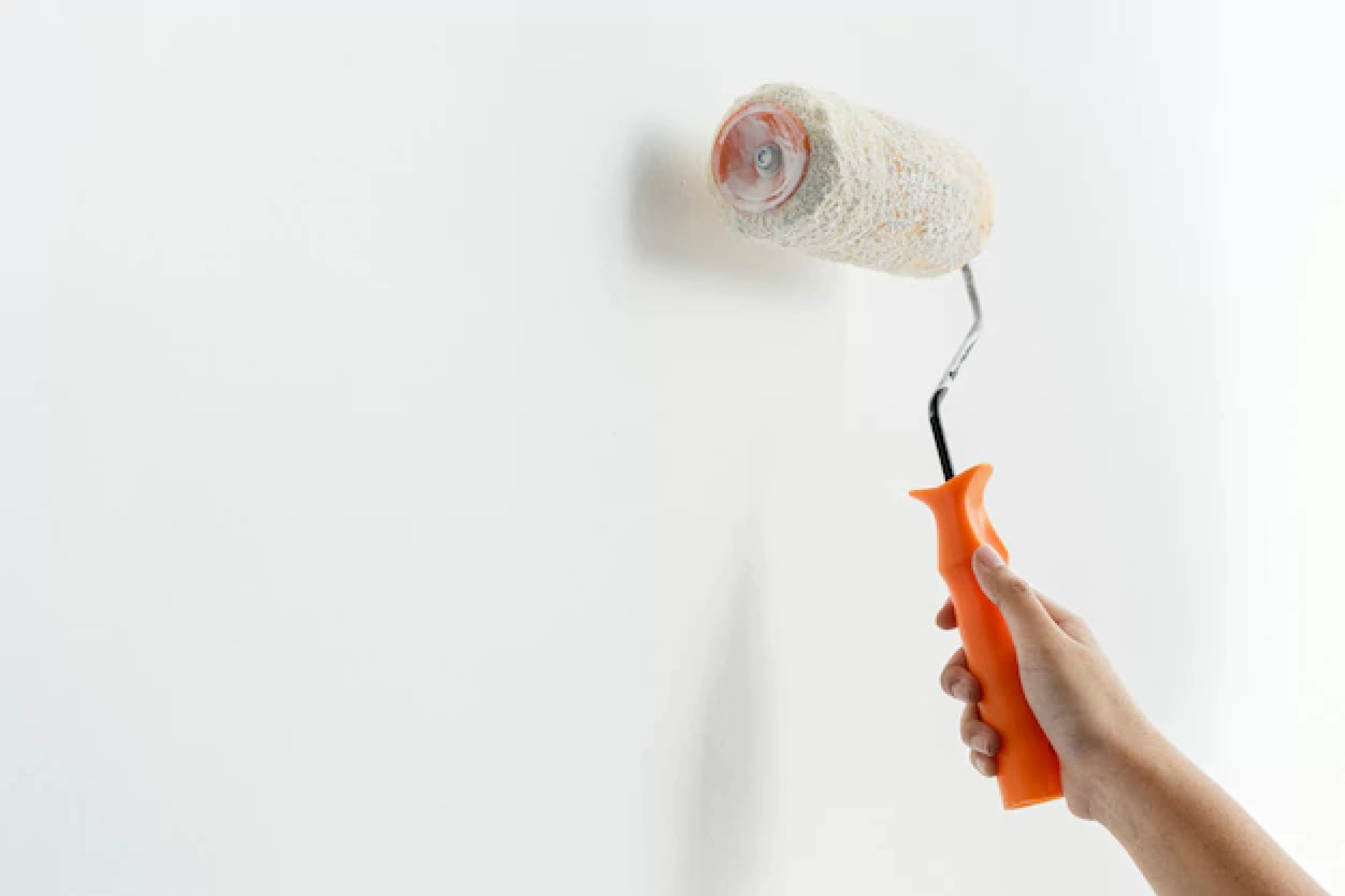 If you want to alter the color of your vanity, choose latex paint with a semi-gloss finish. Make sure you paint the door, the drawers, and the wood surrounding the mirror as you are repainting it. After you have completed the project, add a glossy topcoat.
Change the countertop
Marble countertops are costly, but you can get the same look with cheaper alternatives that only need peel-and-stick installation. In addition to that, it is easy to put together and resistant to moisture.
Do It Yourself Bathroom Renovation
This is another renovation that might need preliminary study. However, you may only need to immediately hire a plumber if you are trying to fix a toilet that will flush adequately or replace it entirely. If the damage is extensive or urgent, you should immediately call a specialist. On the other hand, basic fixes are often straightforward enough to find a solution on your own and put it into action.
You can completely replace your toilet if you have a helping hand (or two) and do some meticulous study before beginning the project. After all, you don't want to mess up the plumbing and give yourself more problems to deal with, do you?
FAQs
What's the cheapest shower remodel?
Acrylic and fiberglass will be the two materials that might be considered for the shower makeover, depending on the budget. Premade acrylic panels are available, making installing them on shower walls a fast and straightforward process. To verify that you are adhering the acrylic to a smooth surface, you will first need to remove all the tiles if you are replacing them tile.
What are mobile home shower walls made of?
Shower stalls in our prefabricated homes are commonly constructed out of tile, fiberglass, or ABS plastic. Tile is the most probable material to be used in the construction of a walk-in shower if you have one installed in your house. On the other hand, if you want, you may buy a battery made of fiberglass or ABS plastic instead.
Is a tub or shower more cost-effective to install?
A shower installation comes at a much lower price than the cost of installing a tub. The typical cost of installing a shower ranges from $815 to $930, depending on whether the space being renovated into a bathroom is an existing room or if new fixtures are added to the area. You should expect to spend anything from $1,100 to $1,800 for a tub.
Which bathroom renovation project component is the most expensive?
The cost of labor, tile work, and plumbing is often the component of a bathroom redesign that is the most costly. Even though these locations are better, other features, such as alterations to the layout, shower, etc., might drive up the cost according to your preferences.
Conclusion
Whether you want to tackle the job on your own or bring in experts, what matters most is that you end up with the bathroom of your dreams. It is essential to write down all available alternatives and anything that might make or destroy the project. When dealing with something as tricky as Mobile Home Bathroom Remodel, it is important to remember that patience is essential.