101 Exterior Caulking guide for stucco
before jumping to the concept is very important to know that Exterior window silicon and Exterior Caulkin is used pretty much for the same purpose but totally different product which will have a different result.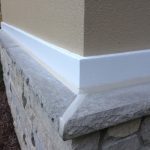 Exterior caulk is a thick, viscous solution in a long tube and is applied with a caulking gun. It is built to seal seams in windows, doors, siding, brick, gutters, roofing tiles, and concrete to ensure that your home remains waterproof. Exterior caulks are simple to use and an inexpensive, great option to fix various breaks and cracks around the exterior of your home. There are many caulking choices out there these days, and knowing which one to choose for stucco is half the battle. It is an effortless choice, though, when it comes down to which Caulking you can try, and the other concern is which type of Caulking for applying stucco. Each of them has different elements, which makes them suitable for various projects.
Caulking with an acrylic base is better suited for applications required on the finish coat because it is simpler to work with and blends into the stucco finish handily, using the correct methods and tools.
A Polyurethane Based Caulking.
Polyurethane-based Caulking is suitable for sealing up areas on the lath portion of the stucco process. Areas like doors, windows, where lath meets wood, etc., are better suited with a polyurethane-based caulk as seen on
Sure Seal Services
Polyurethane delivers a better seal and is more watertight. The polyurethane also bonds very well to most materials without any adverse effects. Still, it is much thicker and more challenging to work with, so it is not recommended to blend into the finish. It is sometimes used for deeper, larger cracks as a filler and sealer, and then new Caulking is used on top to mix the finish in.
Silicon caulking
Silicone is not recommended because it is hard to work with, and cleanup is a much more complex process. It doesn't stick to materials like polyurethane will, and it will not work well to mix into the stucco finish. Now, silicone caulking will work, and I have noticed people use it. Still, it is less helpful than polyurethane and average in comparison.
The rubberized Caulking does have its goal and can come in handy now and then. The material used for rubberized Caulking sticks to the stucco paper so well. It is generally used on areas that will see more water than usual. Now that you know all these options, let's talk about how to apply them properly.
Application
We will talk about the different choices here as each of them have its own rules.
Guide to Using Acrylic Latex Caulks & Sealants.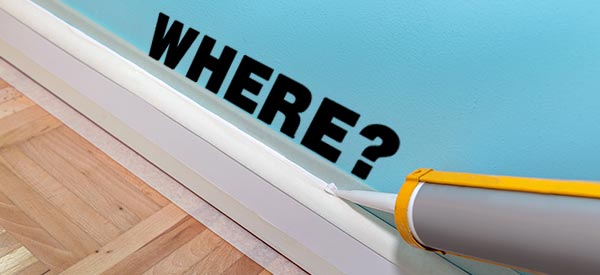 General speakinghe most economical and most used caulking compound in residential work, acrylic latex Caulks, is in various formulations and prices. To their credit, latex Caulks are easy to apply, access tools, and cleaned before curing with water. They bond relatively well to a broad mixture of materials and have a long tooling period. When cured, they are paintable, making acrylic latex outstanding for Caulking paintable trim in the interior and exterior. Lower-end acrylic latex caulks is not having the same flexibility, temperature span, and long-term durability as polyurethane or silicone. Newer premium products promise performance on average with some of the high-performance sealants. Added plasticizers make the material flexible, and other additives deliver better UV and water resistance. For exterior work in joints subject to movement, look for an ASTM C920 rating and a rated common sign of +/1 25%. Most latex caulks cannot be assigned under 40°F and should not be enabled to freeze in the tube or place before cured. Also, don't apply to wet surfaces or where rain is likely to fall before the caulk has a chance to heal fully.
Guide to Using Polyurethane Caulks & Sealants on Building Exteriors.
Polyurethane is a water-resistant, versatile, high-performance sealant and has become the first option for many exterior work contractors. Polyurethanes deliver excellent adhesion to a wide range of materials from masonry to wood stay flexible across a broad temperature range. Also, they are relatively simple to the tool, and some brands accept wet tooling with soapy water. Tooling time is adequate and shrinkage minimal. Polyurethane's only problem is available in a few colors, but the cured sealant holds paint well. Although polyurethane is not naturally UV-resistant, UV inhibitors give it good durability in exterior applications. Because of their aggressive bonds, polyurethanes are suitable for sealing between different materials. Polyurethanes are widely used on metal roofs, concrete and masonry control joints, flashing, and exterior trim. This is all you need to know about Caulking, and it's an option for now; if you would like us to talk about other applications, you can comment under the comments section below.